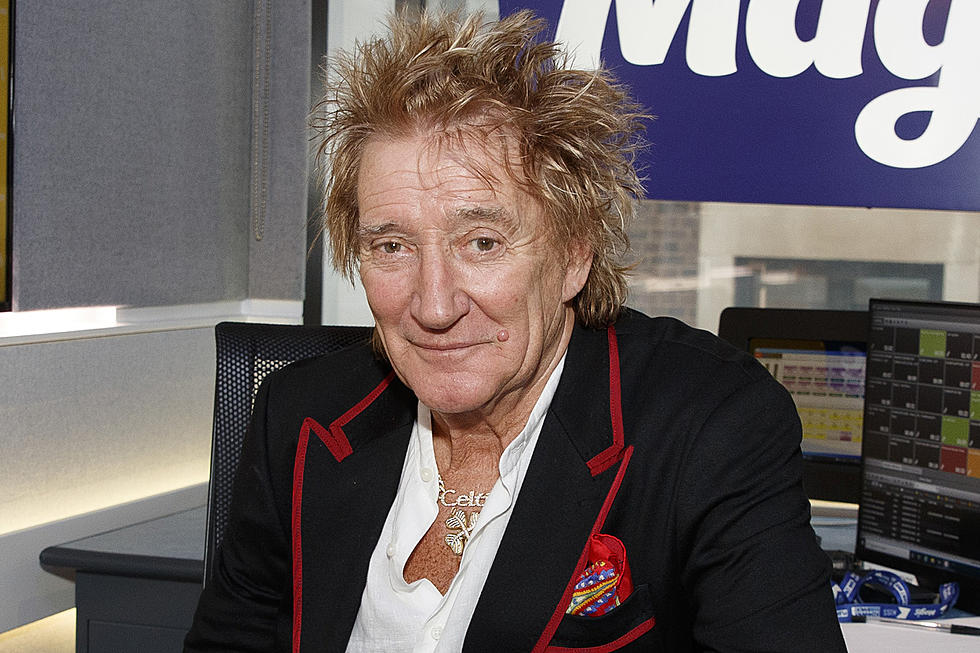 Rod Stewart Keeps Promise to Pay People's Medical Bills
John Phillips, Getty Images
Rod Stewart kept the promise he made during a TV phone-in to pay the medical bills of some people in need of MRI scans.
Last month he called in to the U.K. channel Sky News' Your Say show to express his frustration after listening to patients who were on long-term waiting lists for scans that could quickly help resolve their issues. On Friday (Feb. 24) he came through, covering the costs of 20 people who were scanned via a mobile unit at Princess Alexandra Hospital in Harlow, Essex.
"I had just come from my scan in a private clinic near Harley Street," Stewart told the Guardian outside the hospital. "I walked in and said, 'I'm terribly sorry, I'm half an hour late.' They said, 'Don't worry, there's hardly anybody in here today.' There were eight people with hardly anything to do." He contrasted that with what he called the "terrible injustice" of people waiting for scans via the British National Health Service, which many have indirectly paid for via their National Insurance contributions.
The hospital's COO, Stephanie Lawton, said Stewart's assistance had reduced their waiting list by 10 per cent, commenting: "Rod's a local resident, we're his local hospital; we're really delighted to be working with him and his team for the benefit of patients and doing everything we can to reduce the waiting lists."
While trying to avoid political comment, the singer argued: "There must be enough money in the coffers to pay up for these nurses … We've got to sort this out, really. We're in dire straits." He also vowed to repeat the exercise, saying: "If this is a big success, which I think it will be, I'd like to do it in Belfast, Dublin, Edinburgh, Glasgow, Manchester, and just keep it going, and hope some other people follow me. … I want to prove I'm not all mouth and trousers and that's why I'm here to prove that I followed through with it."
20 B-Sides That Became Big Hits
We're focusing on songs that charted separately, rather than so-called "double A-sides."
More From Ultimate Classic Rock