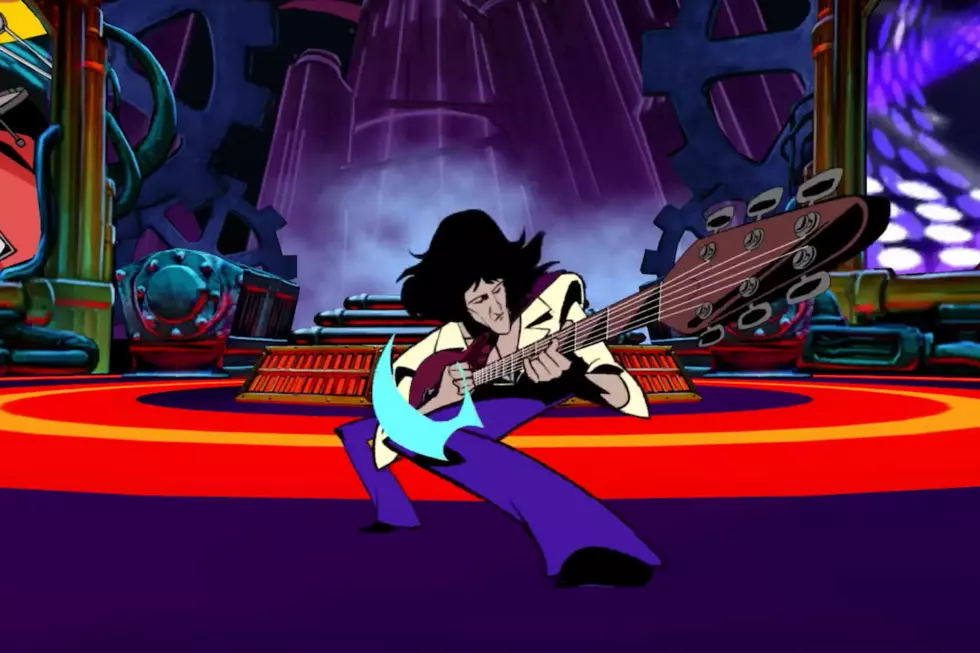 You Can Now Experience Queen's 'Bohemian Rhapsody' in Virtual Reality
YouTube
Decades ago, Queen's "Bohemian Rhapsody" posed an existential question: "Is this the real life? Is this just fantasy?" So, what better soundtrack for a cool new virtual reality interactive called the Bohemian Rhapsody Experience?
Queen paired with Google Play and Enosis VR to create this 360-degree 3D journey, which runs on both iOS and Android. Check it out at the official site, where it can be downloaded via Google Play or at the App Store. You can also watch the interactive through Google Cardboard or as a 360-degree video on your mobile device.
"It's fully interactive, where most of the things are triggered by your gaze," Enosis founder Vangelis Lympouridis told the Creators Project. "As you view it, a lot of things pop up in front of your eyes. You don't necessarily feel that you trigger them, but you do. Where your attention goes, that's where action unfolds."
Want to find out more? The above video takes fans on a behind-the-scenes tour to see how the Bohemian Rhapsody Experience was created.
Audiophiles will notice something too. Dolby laboratories took the original master tapes for "Bohemian Rhapsody," which date back to the Queen sessions for 1975's A Night at the Opera, and gave them a sparkling new remix. "Brian May said it's unbelievable how immersive the mix is and that we a great job," Lympouridis added. "Having the band proclaim that the audio is superior is obviously really great."
Queen Albums Ranked Worst to Best
More From Ultimate Classic Rock