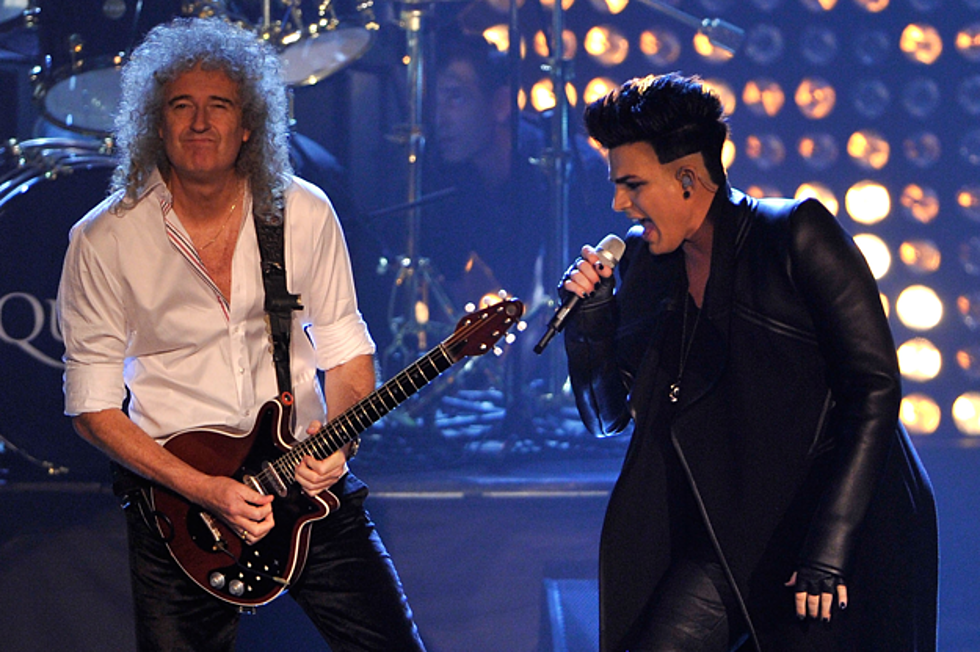 Queen + Adam Lambert Is Still a Possibility, Says Adam Lambert
Talk of Queen touring with 'American Idol' star Adam Lambert has been floated and denied more times than we can count, but just because Lambert put the official kibosh on those rumors a couple of weeks ago, that doesn't mean he won't be working with the band in some capacity.
"I'm talking to Queen about doing something," Lambert told VH1 during a recent appearance on VH1's 'Big Morning Buzz Live.' "I got to perform with them on the [MTV European Music Awards last November], which was so incredible — such an honor to be asked. And there may be something on the horizon, but I'm not joining the band. I have my own album that I need to promote this year, so… I think in a perfect world, I would like to try to find some sort of balance between the two projects, so I'm working on it."
Of course, Lambert realizes that any time he takes the mic with Brian May and Roger Taylor, he's stepping into some pretty big shoes -- and he doesn't want to try and replace deceased Queen frontman Freddie Mercury. As he recently told the Daily Star, "The intention is to pay tribute to Freddie and the band by singing some f---ing great songs. It's to keep the music alive for the fans and give it an energy that Freddie would have been proud of.
"There's no intention in my mind of replacing Freddie," he continued. "That's impossible. The way I'm choosing to view it is that it's a great honor and one I'm in no way going to shirk."
More From Ultimate Classic Rock