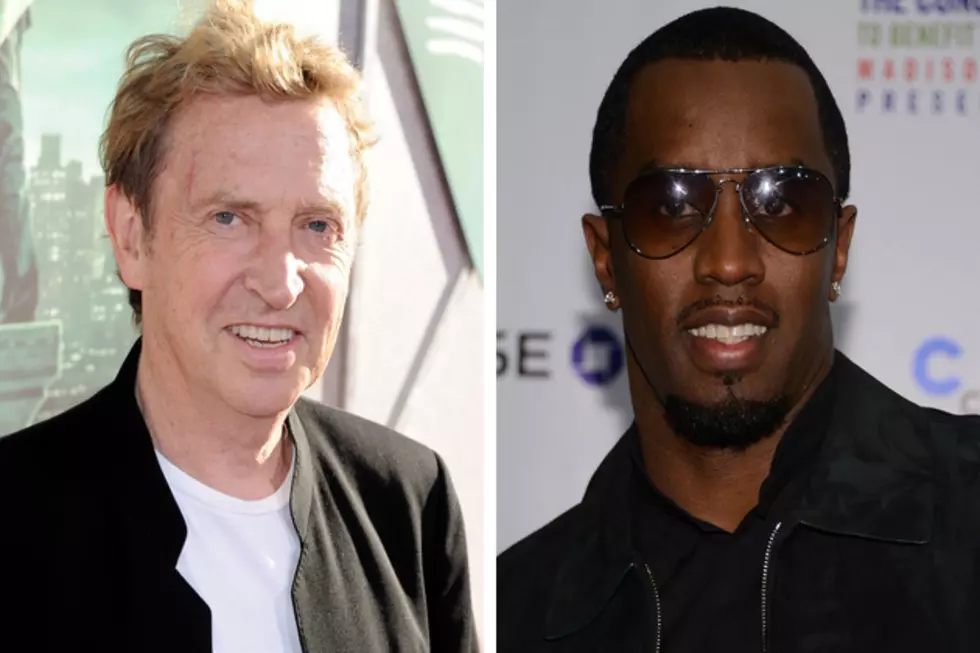 Andy Summers of the Police Calls Puff Daddy's 'I'll Be Missing You' a 'Major Rip-Off'
Kevin Winter / Dimitrios Kambouris, Getty Images
Rapper Puff Daddy may be prone to, uh, "borrowing" from classic rock songs in his work, but that doesn't mean we have to like it. Police guitarist Andy Summers slammed the rap mogul in a new interview, calling his use of a sampled Summers guitar riff "the major rip-off of all time."
The artist formerly known as Puff Daddy, who has since gone on to change his name to P. Diddy, then to simply "Diddy" (because, y'know, that makes more sense), released the enormously popular single 'I'll Be Missing You' in 1997 as a tribute to his dead friend, the Notorious B.I.G. The main riff of the song is a direct sample of Summers' guitar performance on the Police track 'Every Breath You Take,' but although Sting -- as the song's author -- had to give his permission and received payment for its use, Summers did not, despite the fact that it's actually his playing that was sampled.
Needless to say, the guitarist was less than thrilled when he first heard the song. "I found out about it after it was on the radio," Summers tells the A.V. Club. "It was actually my kid, who was 10 at the time, said, 'Hey dad, there's some girl on the radio who's playing you guys!' I went into his room and listened to his radio, and I was like, 'This is me, what the f--- is this?'"
The track also borrowed the melody from the hymn 'I'll Fly Away,' but incredibly, 'I'll Be Missing You' went on to win a Grammy -- though we're hoping it wasn't in the category of Best Original Song. Summers says the popularity of the track made it even harder for him to swallow his inadvertent participation. "He actually sampled my guitar, and that's what he based his whole track on," he notes. "Stewart's not on it. Sting's not on it. I'd be walking round Tower Records, and the f---ing thing would be playing over and over. It was very bizarre while it lasted."
Of course, the Police aren't the only classic rockers whose music Diddy (if that's his real name) has ruined. He also collaborated with Led Zeppelin guitarist Jimmy Page on a track titled 'Come With Me,' which used the music from Zeppelin's 'Kashmir' -- which begs the question, can someone please explain to us why guys like Sting and Page would want to be part of these things? Public Enemy's Chuck D recently slammed that track, calling it "a f---ing travesty."
More From Ultimate Classic Rock