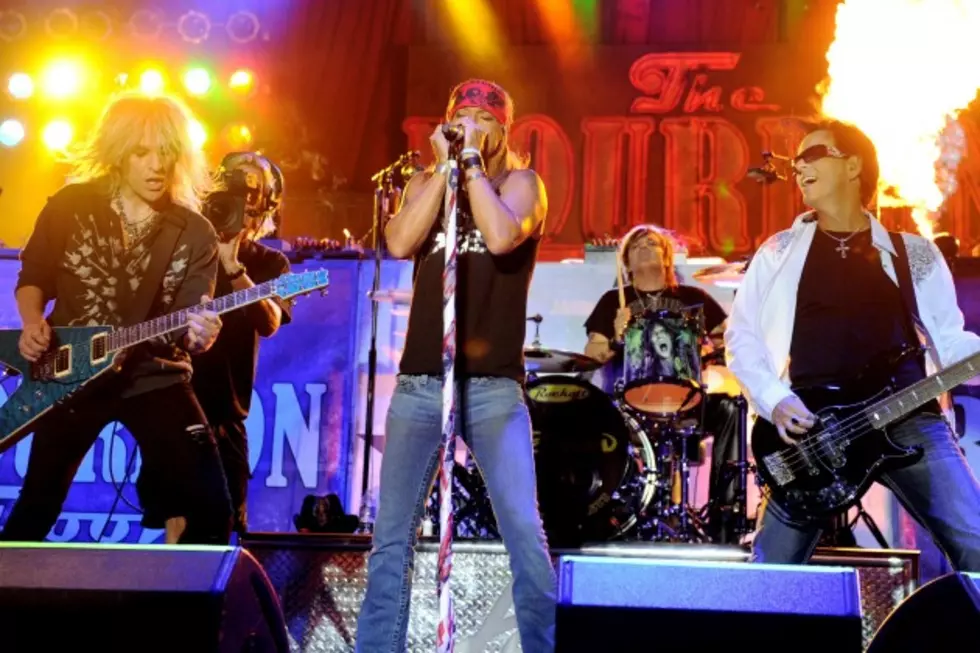 Poison Could Tour in 2015
Kevin Winter, Getty Images
Better start getting limbered up, unskinny boppers -- after several seasons away from the tour circuit, Poison could be back on the road in 2015.
Drummer Rikki Rockett addressed the band's recent inactivity during an interview with Iron City Rocks (via Classic Rock Magazine), saying they've stuck to private shows lately. "They're fun, and they pay very well. It gives us a chance to get together and play. But they're the only shows Poison is doing this year," he admitted, adding that their schedule might open up next year. "A few things are being thrown around by our management for next spring. We'll have to see."
Rockett's been open about wanting to tour with Poison again, and earlier this year he complained that one unnamed band member in particular was guilty of "making it a problem." The group hasn't toured since 2012, and hasn't released an album of new material since finishing 'Hollyweird' in 2002.
But Poison's lull hasn't left Rockett sitting on his hands; in fact, he's also working with another group, Devil City Angels, which he referred to in the interview as "something that I'd really love to stand behind."
Overall, he's grateful for the ability to continue making a living doing what he loves. "I feel very blessed to be an older rock guy able to get out there and play, and make a living at this. I consider it to be an awesome thing," he said. "There's so many of my peers who haven't been able to do that -- they're doing something else, which is not the end of the world, obviously. I have two kids and that's the stuff that's important. But you want to support them, and you want them to be proud and excited about what you do."