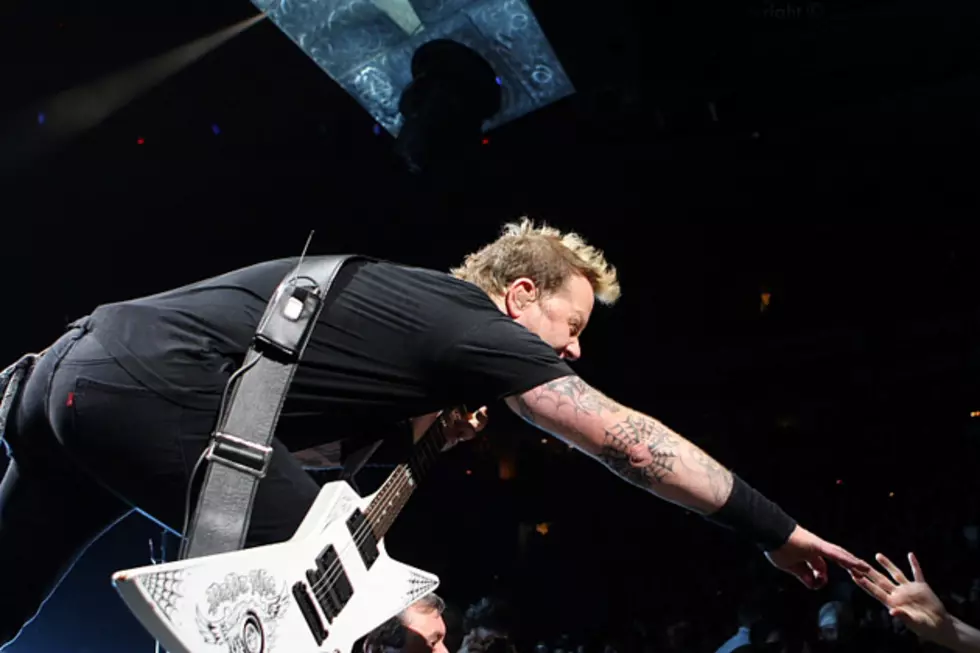 Metallica Announce 'Through the Never' Movie Release Dates
Mary Ouellette, SheWillShootYou.com
As Metallica continue to put the finishing touches on their upcoming film 'Metallica Through the Never,' some exciting new details have been revealed. With a debut date of Sept. 27, the movie will have a banner premiere week taking over every IMAX theater from coast to coast with exclusive screenings of the monster 3D film.
"IMAX! It doesn't get bigger or cooler than that!" said drummer Lars Ulrich about their upcoming larger than life, big screen takeover. He continued, joking, "For four guys in a rock band of average height, to get a chance to unleash their 3D film on IMAX screens the size of buildings across the country is a mind-blowing thought. 'Hey look, Mom, I'm 50 feet tall (finally!)'"
Seeing Metallica 50 feet tall will certainly be quite a viewing experience, but at the end of the day, it all circles back to the music they've been making together for the past 30 years. "There is no better way to experience film and when you throw in the spectacle of music and sound this should amount to an unprecedented, unique and truly next level experience," promises Ulrich.
In addition to live footage featuring the band and their legion of loyal followers, 'Metallica Through the Never' spins a storyline described as following a crew member sent out on a mission a live Metallica shows in sold-out arena. The mission then turns his life upside down, so tune in to find out the rest of the story.
For fans who don't have an IMAX theater in their general vicinity – don't fret! Following the IMAX debut, the 3D film will make its way into additional theaters beginning on Oct. 4, allowing everyone the opportunity to check it out.
More From Ultimate Classic Rock