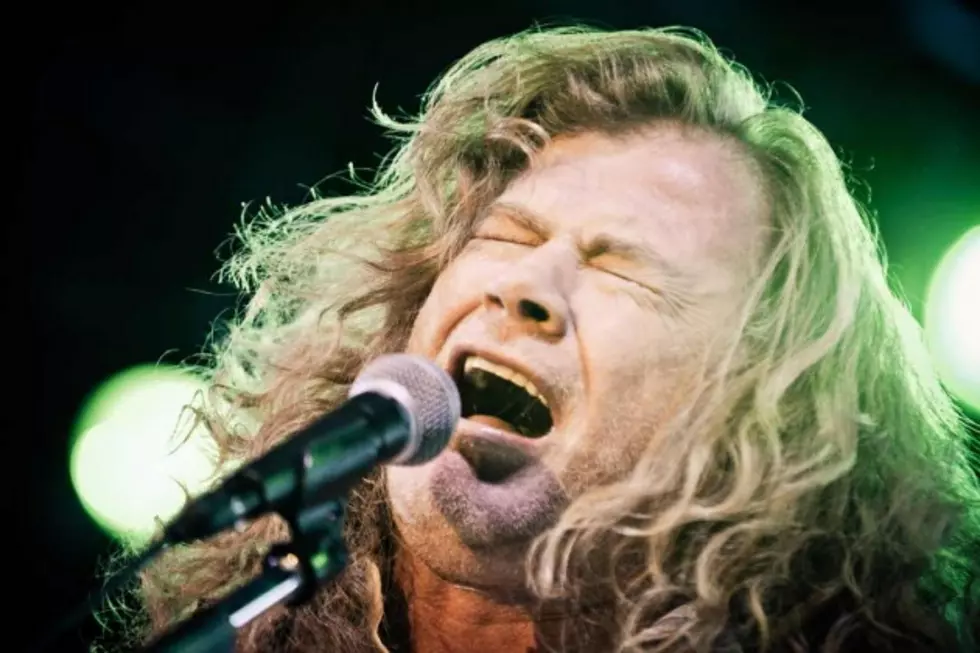 Megadeth Need a New Drummer and a New Guitarist
Ben Garvin, Getty Images
Dave Mustaine should have a little extra spending money for Christmas this year: His payroll just went down by two Megadeth members.
The veteran metal band's long list of lineup changes added another pair of entries yesterday, with drummer Shawn Drover and guitarist Chris Broderick both separately announcing their departures. As Loudwire reports, Drover made headlines with his exit first, issuing a statement reading, "After 10 years, I have decided to quit Megadeth to pursue my own musical interests. I want to thank Dave Mustaine and the entire Megadeth family, as well as thanking all the amazing Megadeth fans around the world!!! I truly appreciate all of you. Stay tuned for info on my next musical journey."
Hours later, Broderick posted his own announcement at his official site, writing, "Due to artistic and musical differences, it is with great reluctance that I announce my departure from Megadeth to pursue my own musical direction. I want all of you to know how much I appreciate the amount that you the fans have accepted and respected me as a member of Megadeth for the last seven years, but it is time for me to move on. I wish Dave and everyone in Megadeth all the best. I am working on a few things of my own and hope that when they come out, you will all dig it."
As of this writing, Megadeth has not issued a public comment on Drover and Broderick's departures. Drover joined the band in 2004, entering the lineup alongside his brother, guitarist Glen Drover, and sticking around after Glen's 2008 exit to "focus on family life." Broderick replaced Glen after being recommended by Shawn, so their timing -- while probably inconvenient for Mustaine -- is fitting.
You Think You Know Megadeth?

Dave Mustaine and Other Rock Stars' Yearbook Photos
More From Ultimate Classic Rock