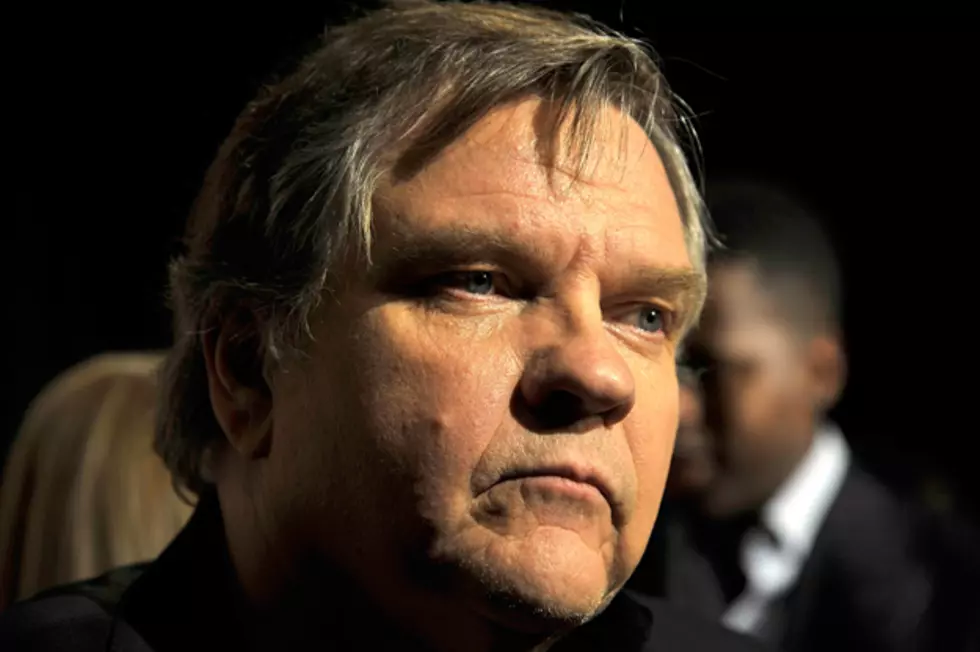 Meat Loaf Announces 2011 Summer Tour Dates
Still stung by the negative commentary regarding his latest album 'Hang Cool Teddy Bear,' Meat Loaf has announced the first 14 dates for his summer tour.
Initial dates will start on June 29 at Summerfest in Milwaukee and wrap up in Illinois on September 1, with the possibility of additional shows to be confirmed later.
'Hang Cool Teddy Bear' was released in 2010 and featured guest apperances from Brian May and Steve Vai. Talking about the album, Meat tells WMMR, "Critics tend to want to dismiss me. And you can tell them; the people that have given this album a good review and the people that have given it a bad -- who's heard it and who hadn't."
"The people that have heard it have generally given it a pretty fair, decent review. The people that only skimmed it -- there's very few critics that have listened to the entire version of 'Peace On Earth.' And my comment is that if U2 had have done 'Peace On Earth,' it woulda been the second coming -- and it would've been."
Meat Loaf 2011 Summer Tour Dates:
6/29 – Milwaukee, Wis.
7/2 – Charlottetown, Canada
7/16 – Atlantic City, N.J.
7/18 – Red Bank, N.J.
7/21 – Belleville, Ontario
7/22 – London, Ontario
7/28 – Pittsburgh, Pa.
7/30 – Columbus, Ohio
7/31 – Readington, N.J.
8/3 – Big Flats, N.Y.
8/5 – Clarkston, Mich.
8/6 – Mears, Mich.
8/26 – Grand Junction, Colo.
9/1 – Joliet, Ill.
Watch the Meat Loaf Video for 'Bat out of Hell'
More From Ultimate Classic Rock