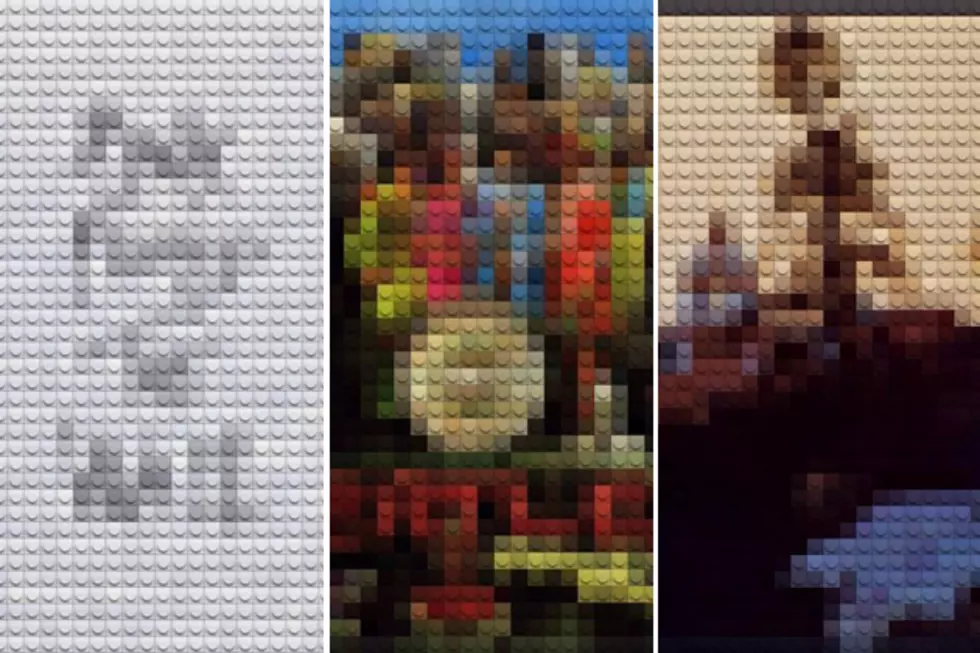 15 Awesome Lego Album Covers
legoalbums.tumblr.com
As these awesome Lego album covers show quite clearly, rock's greatest works of visual art still look great when they're made out of interlocking plastic blocks.
We recently stumbled on the Lego Albums Tumblr, where Harry Heaton has recreated dozens of album covers from across the musical spectrum using dozens of little Lego pieces. We've highlighted some of our favorites below. Heaton also takes requests, so if there's something you'd like to see and it's not in his archive, drop him a line, and maybe he'll grant your wish.
'Axis: Bold As Love'

Jimi Hendrix

'Master of Puppets'

Metallica

'Let It Bleed'

The Roling Stones

'Appetite for Destruction'

Guns N' Roses

'Sgt. Pepper's Lonely Hearts Club Band'

The Beatles

'For Those About to Rock'

AC/DC

'Hotel California'

The Eagles

'London Calling'

The Clash

'Remain in Light'

Talking Heads

'Led Zeppelin II'

Led Zeppelin

Bonus:

You Think You Know the Lego Movie?
More From Ultimate Classic Rock