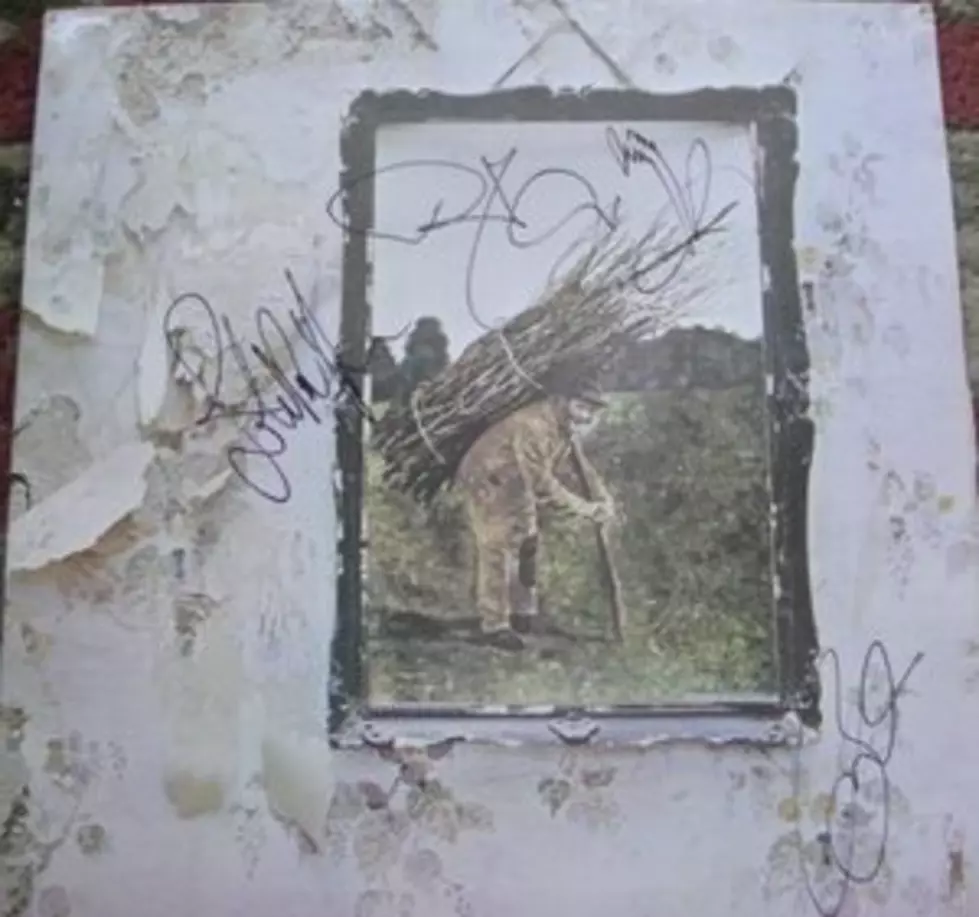 Autographed Copy of Led Zeppelin 'IV' Sells for Nearly $3,000 on eBay
An incredibly rare autographed vinyl copy of Led Zeppelin's untitled fourth album, most commonly known as 'IV' or "Zoso,' has sold for the price of $2,999.99 at auction via eBay.
The record was signed by the three surviving members of the band, Robert Plant, Jimmy Page and John Paul Jones, as well as drummer Jason Bonham, the night of their reunion at London's O2 Arena in 2007. The seller bought the LP from its original owner, Kenneth Donnell, who paid approximately $150,000 as part of a charity auction to attend the show and have a meet-and-greet with the band.
The reunion concert, which raised money for the Ahmet Ertegun Education Fund, is rumored to be released as a 2-DVD/2-CD set in November. Ertegun was the legendary founder of Atlantic Records, Led Zeppelin's label, who passed away in 2006. To date, it is the only time Plant, Page and Jones have performed a full-length concert together since John Bonham's death in 1980.
Released in 1971, Led Zeppelin 'IV" is one of the biggest selling and most critically acclaimed albums of all-time. It contains classics like 'Black Dog,' 'Rock and Roll' and 'Stairway to Heaven.'
More From Ultimate Classic Rock