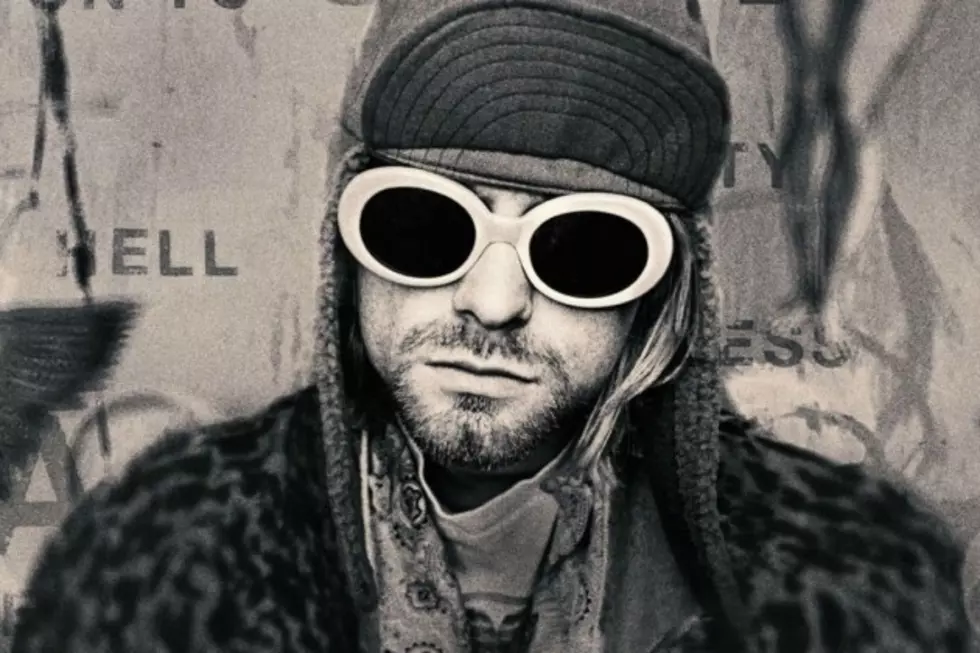 'Kurt Cobain: Montage of Heck' Soundtrack Release Scheduled
Universal Pictures
Kurt Cobain fans will soon have access to a trove of previously unreleased home recordings left behind by the Nirvana frontman.
Kurt Cobain – Montage of Heck: The Home Recordings, compiled as the soundtrack to the recently released Cobain documentary Montage of Heck, collects dozens of solo demos and song fragments he committed to tape, running the gamut from experimental noodling to musical sketches of compositions later recorded by Nirvana. The Home Recordings, like the DVD/Blu-ray home edition of Montage of Heck, is scheduled for a Nov. 13 release.
As is often the case with high-profile releases these days, Montage of Heck: The Home Recordings will be available in standard and deluxe editions. Both the 13-track standard version and the 31-track deluxe release will be available digitally and on CD, but to get the deluxe edition on disc, fans will have to invest in the "super deluxe" box, which adds 48 minutes of bonus interviews, a cassette version of the soundtrack, a 160-page hardbound book and assorted gewgaws that include a puzzle, a Montage of Heck poster, postcards and a Kurt Cobain bookmark.
The Home Recordings' arrival on CD and digital formats precedes a two-LP vinyl release, scheduled for Dec. 4, as well as a special 7" single, due out Nov. 20, that features Cobain's cover of the Beatles' "And I Love Her" backed with "Sappy (Early Demo)."
Released to rave reviews in April, Montage of Heck offers the result of unprecedented access granted to director Brett Morgen, who pored through reams of home videos, recordings, artwork and journal entries left behind by Cobain after his death on April 5, 1994.
See Nirvana and Other Rockers in the Top 100 Albums of the '90s
This Day in Rock History: September 29
More From Ultimate Classic Rock