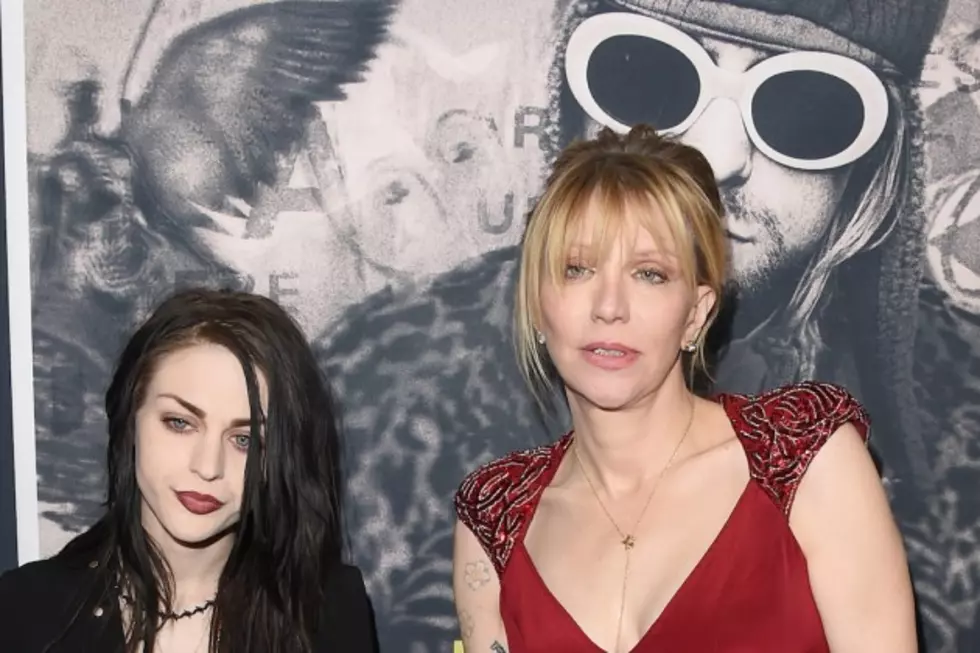 Kurt Cobain's Daughter Got Married Without Telling Courtney Love
Jason Merritt, Getty Images
Frances Bean Cobain, daughter of the late Kurt Cobain, has gotten married in a ceremony so secretive that even her rock-star mom Courtney Love wasn't on hand.
The 23-year-old wed Isaiah Silva, a singer in his own right with the Eeries. He and Cobain had been dating for five years, according to E! Online. There were reportedly some 15 other guests at the intimate gathering.
"Courtney loves Isaiah, but was devastated to learn that Frances had gotten married without her knowing," a family friend told E! Online. "Courtney really likes Isaiah and is very happy for Frances. Courtney is sad she wasn't at the wedding."
That didn't appear to be the case for anyone who follows the Hole frontwoman on social media. There, Love posted a photo of herself with actor and model James Norley, with the caption that said, "If you think I'm sorry for being a no-show at any important events this week, think again."
Love appeared to be on good terms with her child in August, when she shared online best wishes for Frances Bean's birthday. One comment read, "my greatest love and our precious Bean." Another, referencing Kurt Cobain's suicide, added: "Makes me feel so sad. Our baby is all grown up now. Jesus, Kurt look at her face. What on earth were you thinking?? God I miss you; we all miss you."
See Nirvana and Other Rockers in the Top 100 Albums of the '90s
Here's a Look at the Rock and Roll Hall of Fame's Worst Snubs
More From Ultimate Classic Rock