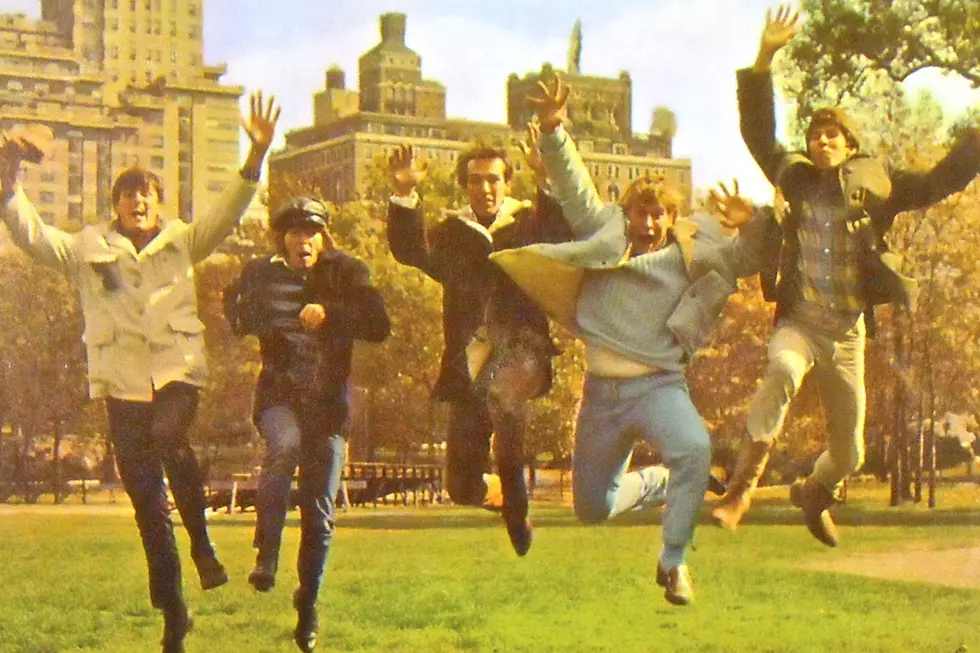 How the Kingsmen Stirred Up Controversy With 'Louie Louie'
Wand Records
"Louie Louie" drafted garage rock's blueprint for generations to come. It's also one of the most needlessly controversial songs in rock history. And on Aug. 8, 1963, the Kingsmen released their classic record.
First issued in 1957 as a Caribbean-inflected R&B cut by songwriter Richard Berry about a sailor returning home to see his woman, "Louie Louie" was a minor hit in the Pacific Northwest. The song was covered a few years later by Seattle's Rockin' Robin Roberts, which is how the Kingsmen (who were from Portland) heard it.
The band recorded the song in one take (for a cost of $36) with Jack Ely singing into a microphone suspended high from the ceiling, which forced him to lean back and yell in order to be heard over the other instruments. As a result, his vocals were slurred and hard to decipher.
"Louie Louie" was released to little fanfare at first, but then popular Boston DJ Arnie Ginsburg heard the ragged and sloppy three-chord record and played it during his "Worst Record of the Week" segment. Despite the designation, the song immediately became a hit with his listeners and began to spread nationwide.
Listen to the Kingsmen Perform 'Louie Louie'
Because Ely's vocals were slurred, however, many teenagers thought the lyrics were obscene and passed around what they thought were the "real" words. This caused a national controversy, with Indiana Gov. Matthew Welsh going so far as to ban the song from the airwaves in his state.
And because of laws against transporting obscene material across state lines, the FBI looked into the matter, eventually determining that the song was "unintelligible at any speed," ending the controversy.
Since then, "Louie Louie" has been covered by more than 1,000 artists, become a bar-band staple, influenced punk and shown up regularly on lists of the greatest and most important songs in rock history.
Top 100 Classic Rock Artists
More From Ultimate Classic Rock