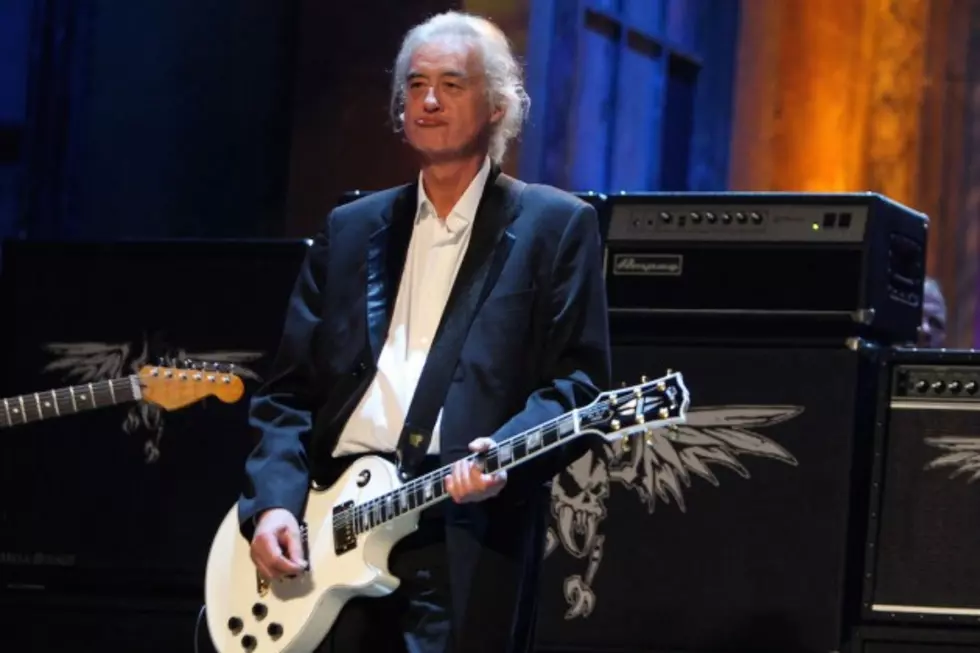 Five Things You Might Not Know About Jimmy Page's Guitars
Stephen Lovekin, Getty Images
When most people think of Jimmy Page, they recall the Led Zeppelin mastermind in an embroidered dragon suit with a low-slung Gibson Les Paul Standard standing in black-and-white loafers before Marshall speaker cabinets while rocking back and forth on a Vox wah pedal.
Or maybe you think of him sitting in a chair, hunched over a Danelectro 3021 guitar and furiously picking away. Or maybe there's that image of him with a Gibson ED-1275 Double Neck perched above his head, strumming chords to the gods.
Strawman offers us an exclusive preview in the form of Five Things You Might Not Know About Jimmy Page's Guitars.
More From Ultimate Classic Rock