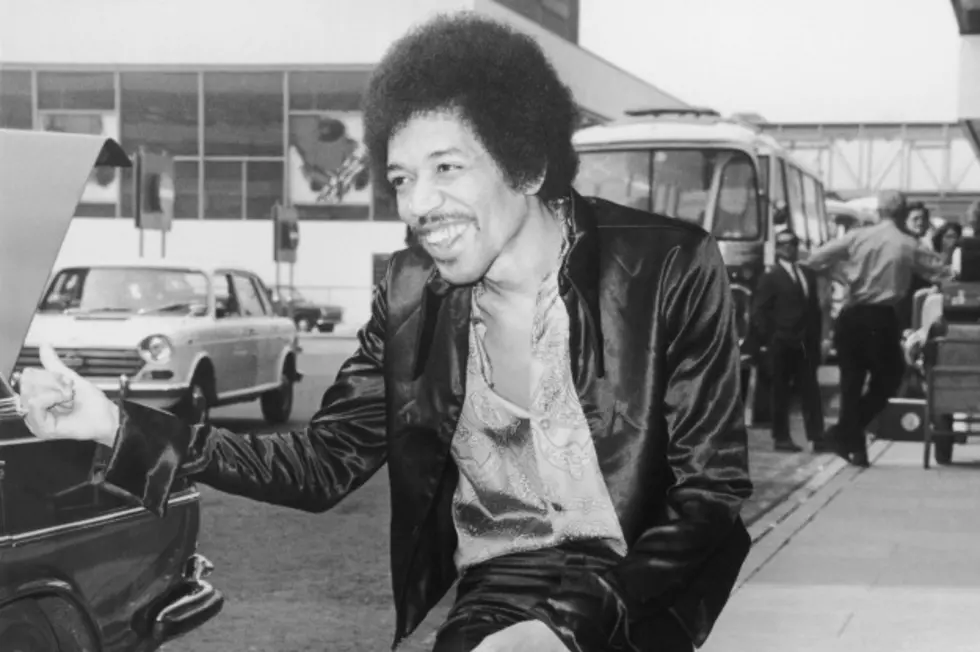 Jimi Hendrix Concert to Get Released on Blu-Ray and DVD
"Jimi Plays Berkeley,' a 1971 concert film of Jimi Hendrix's two shows at Berkeley Community Theatre on Saturday, May 30, 1970, will be released on Blu-ray and DVD on July 10. In addition, 'Jimi Hendrix - Voodoo Child,' a documentary about Hendrix's life containing his own words, will be released on the same day.
The concert has been restored from the original 16mm negative of the film, with more than 15 minutes of previously unseen footage, including 'Voodoo Child (Slight Return),' 'Machine Gun' and 'Hear My Train A Comin.'' The 5.1 surround stereo mix was done by Hendrix's engingeer, Eddie Kramer. Abe Jacob, the audio engineer who originally recorded the concerts, provided a commentary track, and Hendrix historian John McDermott contributed an essay on the film.
The entire second set will be released on CD and vinyl as 'Jimi Hendrix Experience: Live At Berkeley (The Second Set).' The 67-minute concert, which contained Billy Cox on bass and Mitch Mitchell on drums, features such Hendrix classics as 'I Don't Live Today,' 'Hey Joe,' 'Stone Free,' 'Machine Gun' and 'Foxey Lady.'
'Jimi Hendrix - Voodoo Child,' a 90-minute documentary that was originally included in the 'West Coast Seattle Boy' box set, will see its first appearance on Blu-ray. 'Voodoo Child' features legendary bassist Bootsy Collins narrating Hendrix's journey from the guitarist's own words, with footage of his personal belongings -- sketches, lyrics, postcards, etc. -- from his archive.
More From Ultimate Classic Rock