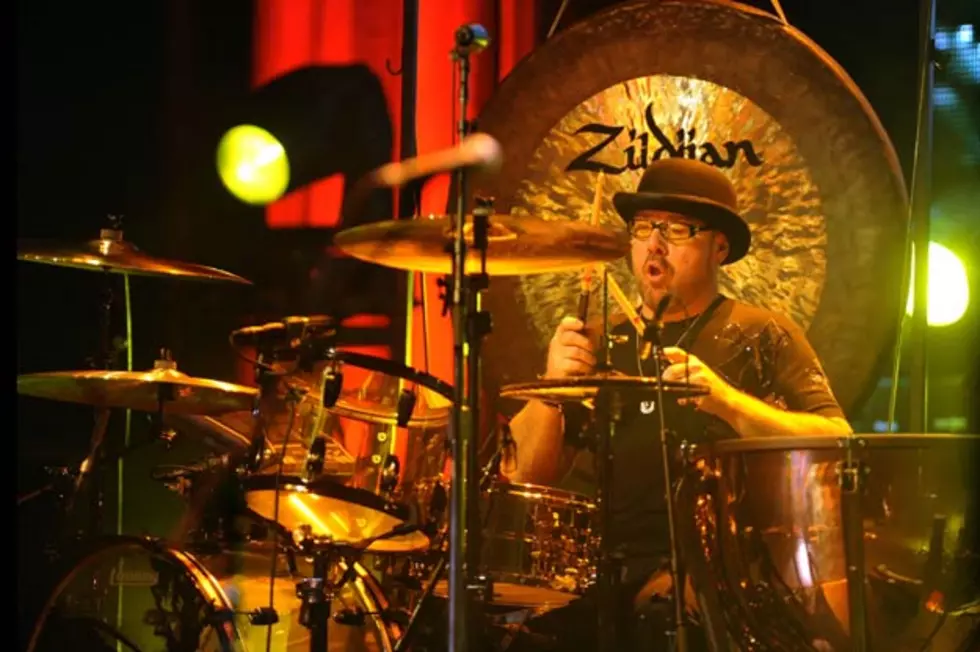 Jason Bonham's Led Zeppelin Experience Tour Extended
Jason Bonham's Led Zeppelin Experience will last well into the fall. The drummer and son of Led Zeppelin legend John Bonham announced this week that 12 dates have been added to their tour because of positive reactions from fans and media. The tour will now wrap up on Nov. 7 in Quebec.
"I never imagined that the tour would have received the overwhelmingly positive reactions that it did," Bonham said in a press release. "It's been beyond my wildest dreams to come out represent my family, my father and the music of Led Zeppelin." In addition to the new dates, the tour will make up four shows the band had to postpone when lead singer James Dylan fell ill this spring.
The 45-year-old Bonham has named 'Kashmir' and 'The Rain Song' as his two favorite songs by the band his father helped make famous in the late '60s into the '70s. He's frequently collaborated with original Led Zeppelin members including a jam session with Robert Plant, Jimmy Page and John Paul Jones at his 1990 wedding. Guitarist Tony Catania, keyboard player Stephen LeBlanc, and bassist Dorian Heartsong round out the Jason Bonham Led Zeppelin Experience.
John Bonham Led Zeppelin Expeience Tour Dates:
Oct. 12 - Riverside, Calif.
Oct. 13 - Bakersfield, Calif.
Oct. 14 - Los Angeles, Calif.
Oct. 15 - Las Vegas, Nev.
Oct. 17 - Sacramento, Calif.
Oct. 18 - Napa Valley, Calif.
Oct. 27 - Englewood, N.J.
Oct. 28 - Huntington, N.Y.
Oct. 29 - Upper Darby, Pa.
Oct. 31 - Boston, Mass.
Nov. 1 - New York, N.Y.
Nov. 2 - Hartford, Ct.
Nov. 4 - Buffalo, N.Y.
Nov. 5 - Orillia, Ont.
Nov. 6 - Ottawa/Gatineau, Que.
Nov. 7 - Quebec City, Que.
More From Ultimate Classic Rock