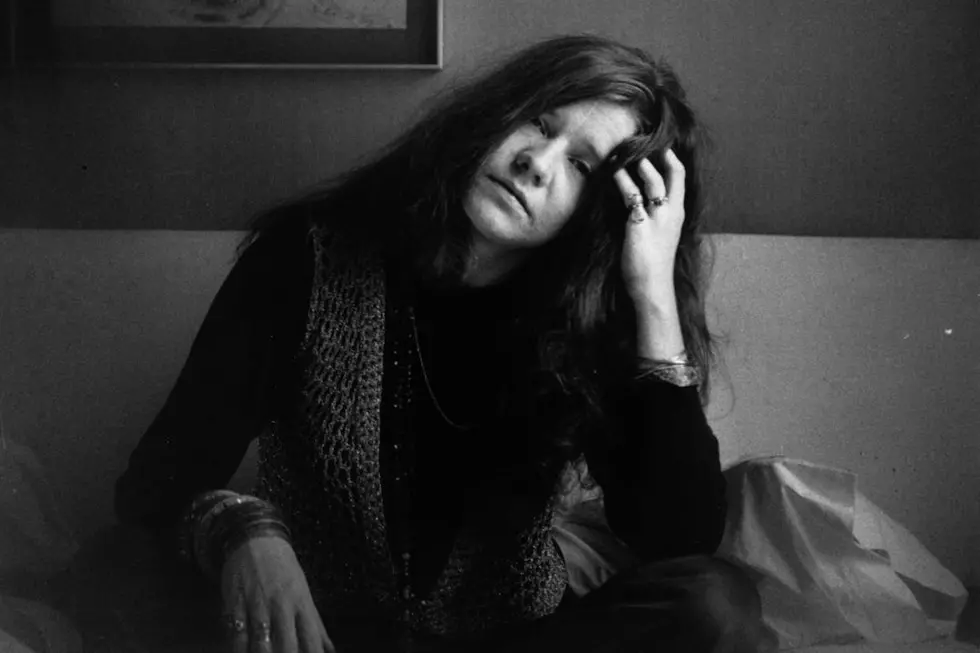 When Janis Joplin Paid for Her Own Wake
Evening Standard / Hulton Archive, Getty Images
The music world was shocked to hear that Janis Joplin died of an accidental drug overdose in a Los Angeles hotel room on Oct. 4, 1970, at the age of 27. In her will, the woman whose life was often a nonstop party allotted $2,500 to fund one last bash for her friends – "a final gesture of appreciation and farewell." On Oct. 26, 1970, friends and members of San Francisco's music community attended Joplin's wake, a celebration of the life of one of rock's wildest stars.
Joplin's family insisted on a private funeral for the singer. Joplin was cremated and her ashes were scattered over the Pacific Ocean and Stinson Beach in Northern California on Oct. 13. But the tumult that was Joplin's life continued after her death. She had lived for about two years in Larkspur, Calif., and according to Joplin's will, it fell to her roommate, clothing designer Lyndall Erb, to distribute her furniture, jewelry and clothing among friends.
"When she moved to Marin County, she needed somebody to be in the house with her," Erb tells Ultimate Classic Rock. "I was looking for a place to live, and it just worked out that I moved in and she had a roommate." Erb, who became Joplin's roommate in late 1969, says "it was a lot of fun. We had good times. We had a lot of things in common. We both had dogs. Hangin' out, going places. She was doing a lot of rehearsing in the garage and friends coming over. It was just a good time. We were young and enjoying life."
Even though Erb was supposed to distribute the singer's belongings to friends according to the closeness of their relationship with Joplin, Erb says the process became chaotic. "A lot of friends came in and took stuff," she recalls. "They just decided what they were gonna take. … It was kind of an odd situation. I was back east for a while, and came back and found that a lot of my personal stuff had been distributed in my absence. That was a little upsetting."
"People were coming over to that house and walking around and taking shit!" actor Peter Coyote, Joplin's friend, said in Buried Alive: The Biography of Janis Joplin. "You know, I want this and I want that. I couldn't believe it. People came over and took things, people I thought would be above that. Hell, I know she would have given the stuff away. But it hipped me to a relationship that was going on during her lifetime, and I thought to myself, 'Phewww, that's a lousy way to treat somebody.'"
Erb worked with Joplin's road manager, John Byrne Cooke, to arrange the wake. "We were there to celebrate," says Erb. "It was not an event of mourning, it was an event of enjoying life."
The inspiration for a party-style wake came to the singer in August 1967. Joplin, who would later front the Kozmic Blues and Full Tilt Boogie bands, performed with Big Brother and the Holding Company that summer in San Francisco's Golden Gate Park to celebrate the life of Hells Angel "Chocolate George" Hendricks.
Watch Janis Joplin Perform 'Piece of My Heart'
Hendricks was killed in a motorcycle accident in the Haight-Ashbury district. After his funeral, bikers and hippies converged in the park to eat, drink and listen to music by the Grateful Dead and Big Brother. In The Age of Rock, Joplin told writer Michael Thomas, "We got lots of beer, and the [Angels] got the Dead and us. It was just a beautiful thing, all the hippies and Angels were just stoned out of their heads … You couldn't imagine a better funeral. It was the greatest party in the world."
The Lion's Share, a music club in San Anselmo, Calif., was booked for Joplin's wake. The invitations read, "Drinks are on Pearl," Joplin's nickname among friends.
In his memoir On the Road With Janis Joplin, Cooke wrote that "the wake [was] attended by her old San Francisco friends, by new friends from the tours and the music world beyond the Bay, by all the members of Big Brother and Full Tilt Boogie and most of Kozmic Blues. ... The music continues into the night, members of Quicksilver and the Dead and Big Brother and other musicians forming onstage combinations that are unique to this time and place.
Yet despite the music and the open bar that Janis has funded, and other intoxicants privately ingested, the party never achieves the energy level or the buoyant feeling of a ripping good time that Janis wanted it to be, for the simple reason that she isn't here. Her absence creates a gap, a void that prevents this gathering of friends from achieving critical mass."
"I sat amid people trying to force themselves to be jovial, but they naturally turned to quiet conversations about who was doing what," remembered Joplin's sister Laura in Love, Janis. "Someone offered me a brownie, and I was eager for some food, having eaten little at dinner. Only later did he mention that they were hashish brownies." "Hashish brownies and lots of stuff from the Grateful Dead," adds Erb. "It was a pretty crazy night."
Big Brother guitarist James Gurley, who'd had an affair with Joplin, also attended the wake. "Everybody just got as drunk and as fucked up as they could," Gurley recalled in Pearl: The Obsessions and Passions of Janis Joplin. "I think it was fitting to send her off that way. I made a toast: 'Here's to what's-her-name?' There was no talking about her at all."
Top 100 '60s Rock Albums
Here's a chronological look at the 100 best rock albums of the '60s.
Janis Joplin is Part of Rock's Tragic '27 Club'
More From Ultimate Classic Rock