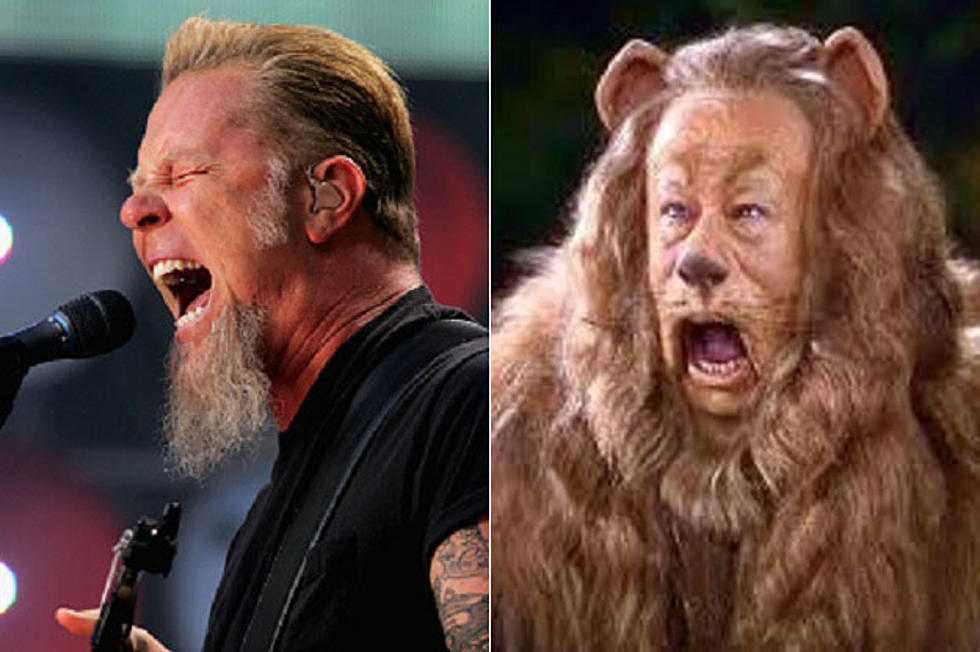 James Hetfield + the Cowardly Lion – Rock Star Look-Alikes
James Hetfield certainly knows how to put on a fierce face when he's rocking out onstage with Metallica. See how intense and ferocious he looks? The Cowardly Lion from 'The Wizard of Oz,' on the other hand, only can barely manage a meek, half-hearted growl.
And yet, from the right angle, these two radically different icons are total look-a-likes!
It may sound a little ridiculous to point out, but it really takes some courage to front Metallica: performing in front of thousands of screaming people of course is no easy task, and simply being in a band that for two decades now has been at the forefront of the testosterone-fueled metal movement can be daunting. Hetfield didn't have to travel to Oz to find courage -- he's had it all along.
But the Cowardly Lion of course did find his courage in the end and, after all, he's still King of the Jungle. Come to think of it, his little growl in the picture up there isn't so cowardly, it's really more of a roar. Maybe he should buy a guitar, learn some bar chords, start a thrash band and -- please forgive us for this one -- hit the yellow brick road.
More From Ultimate Classic Rock