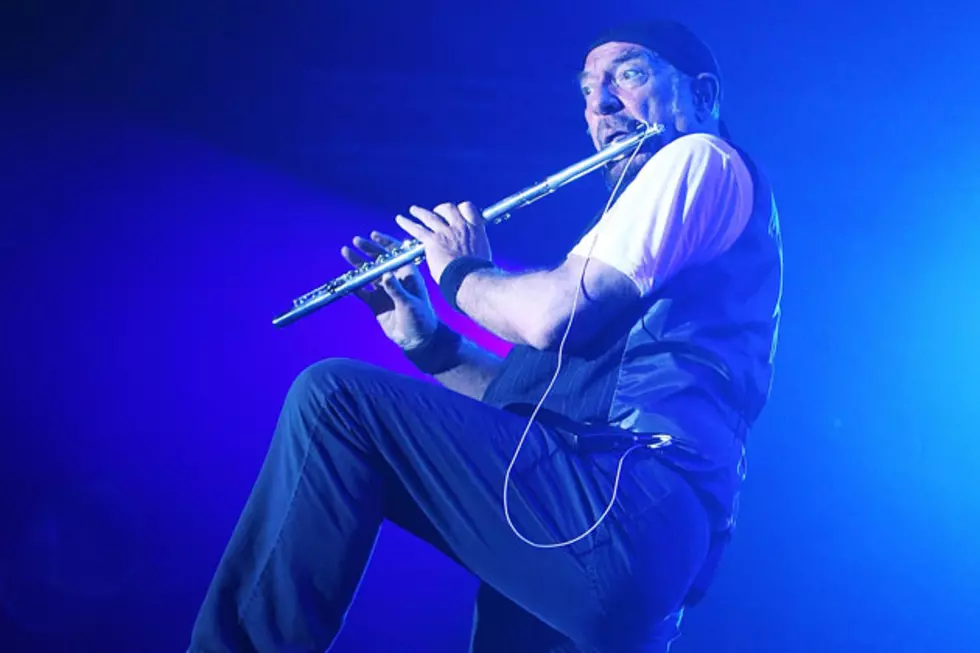 Ian Anderson Says His Next Album Will Be Folk-Prog-Metal Hybrid
Mark Metcalfe, Getty Images
Ian Anderson promises new music in 2014. And while he knows what direction the project will take (it's a concept album), details -- like whether or not it will be a solo record or a Jethro Tull LP -- are still up in the air. Either way, Anderson says it will be a folk-prog-metal hybrid.
It looks like he's aiming for a release date sometime around Easter 2014. Anderson plans to begin recording in December and the first tour for the new album will begin in the U.K. in April.
"Further tours throughout 2014 will feature the new material in a more theatrical setting ... together with a selection of the best of Jethro Tull," Anderson wrote in a blog post on Jethro Tull's website. But even he seems to be undecided about the new record's final destination: "'Is this to be an Ian Anderson album or a Jethro Tull album?' I hear you ask. Not sure, really, I reply, if somewhat evasively ..."
The new record will be more aggressive than 2012's 'Thick As a Brick 2,' Anderson's latest album. That means "much less acoustic guitar from me and more flute and heavier guitar sounds," Anderson said.
He also put a tentative release date on the remixed and remastered edition of Tull's 'A Passion Play' and 'The Chateau D'isaster Tapes,' which became the band's sixth album. The sale of the group's old record company has pushed the release to early 2014, according to Anderson.
More From Ultimate Classic Rock