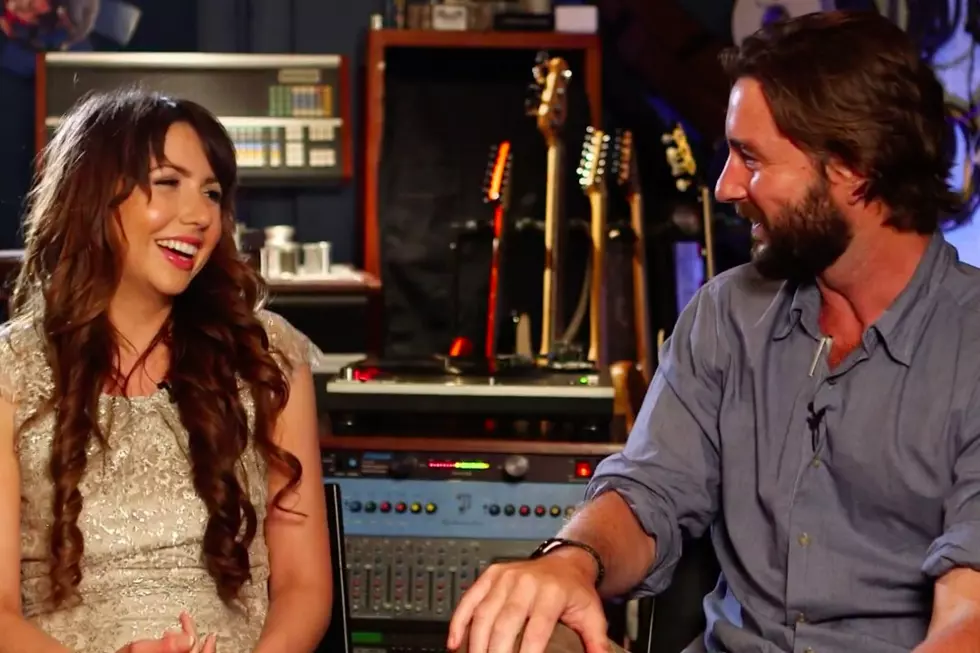 Watch Luke Wilson Interview Jerry Garcia's Daughters for Grateful Dead 'Fare Thee Well' Bonus Footage
YouTube
Grateful Dead fans who aren't able to attend the band's 50th anniversary shows at Soldier Field in Chicago this weekend have plenty of other ways to experience the festivities, including satellite radio, streaming video and hi-def cable pay-per-view. Cable customers will also be treated to exclusive free bonus material such as the clip embedded above, which offers an interview with Dead frontman Jerry Garcia's daughters conducted by actor Luke Wilson.
"He was a workaholic," says Annabelle Garcia. "His whole existence was based on music, and if he wasn't playing, I think he felt lost. He had to play all the time — even in his little apartment. Little, tiny one-room apartment that we lived in when he wasn't on the road. It was never fancy. He would just sit in his chair with his practice instrument and watch TV. He'd be watching movie after movie and talk, and all the while he's playing scales."
"It's been kind of a competition between me and the Deadheads," chuckles Trixie Garcia. "I remember at Oakland Coliseum — we used to try and go out and...not scalping tickets, but try and trade tickets for weed or swag or whatever. I was young, and I was trying to deal with a hippie, and I said, 'Hey, I'm one of Jerry's kids.' He's like, 'We're all Jerry's kids. ... At the same time, it's a great blessing to have an amazing network of loving people who are deeply touched. I have open invitations to places all over the world, just because I was born into the right family."
Each of the three 50th anniversary "Fare Thee Well" shows will be available for $29.99, with coverage starting an hour before the concert at 7PM ET and continuing until 1AM ET. In addition to Wilson's interview with the Garcias, other free bonus footage includes interviews with Dead members Bill Kreutzmann and Bob Weir, clips from a 2009 band documentary and a preview hosted by Dead drummer Mickey Hart. Additional information and scheduling is available at the following links for the July 3, July 4 and July 5 concerts.
Grateful Dead Albums, Ranked Worst to Best
Criminally Underrated Rock Albums
More From Ultimate Classic Rock