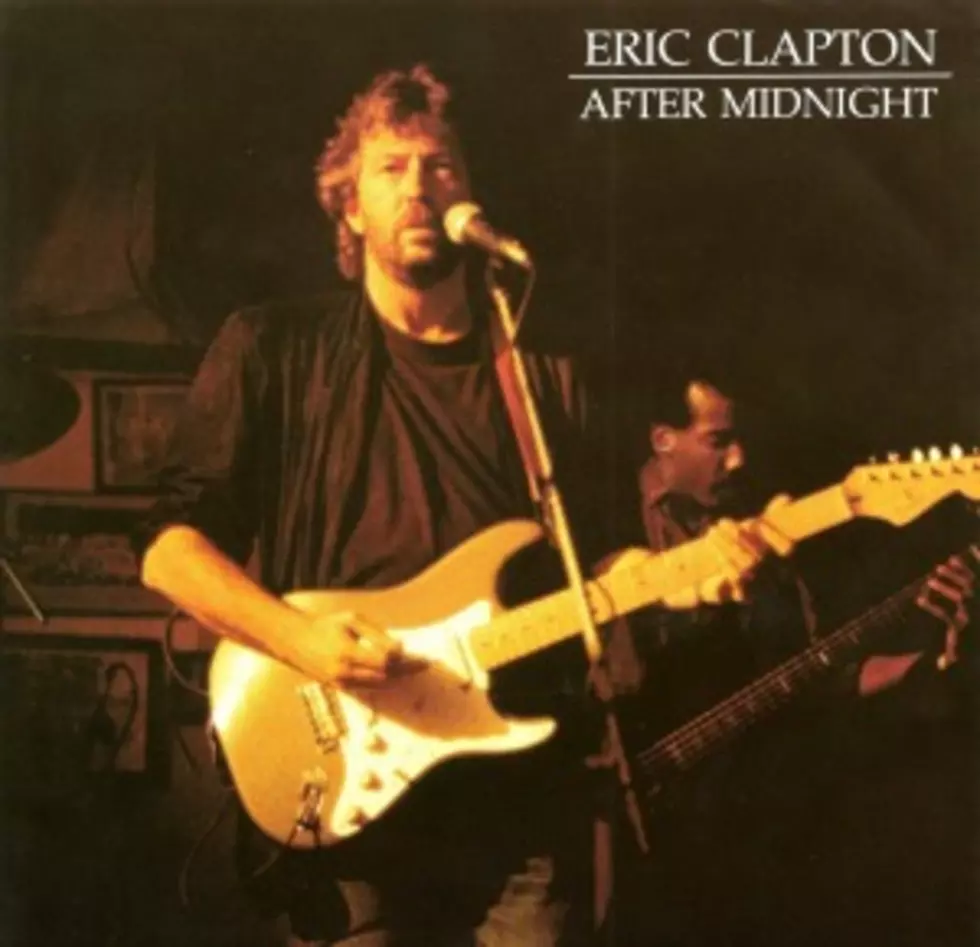 Weekend Songs: Eric Clapton, 'After Midnight'
Polydor Records
Classic rock is about heavy hooks, power chords, and tight harmonies, but it's also about letting loose and enjoying the good times — and there's no better time than Friday evening, when we pick up our paycheck, punch out of work, and enjoy a couple days of much-needed rest and relaxation.
Today, we're paying tribute to a song whose utter perfection as a Friday-evening anthem may never have been discovered if not for Delaney Bramlett, who introduced Eric Clapton to the music of J.J. Cale during Clapton's tenure with Delaney & Bonnie and Friends. Suitably impressed, Clapton decided to record Cale's song 'After Midnight' for his Bramlett-produced, self-titled debut album in 1970. Released as a single in October of that year, it became a Top 20 hit, much to Cale's surprise and satisfaction. As he later told Mojo, he wasn't aware of Clapton's cover until he heard it on the radio: "I was dirt poor, not making enough to eat and I wasn't a young man. I was in my thirties, so I was very happy. It was nice to make some money."
The song's success spurred Cale into a solo recording career of his own, and kicked off a string of hit records for Clapton throughout the '70s, but its story doesn't end there. As a tribute to its good-time excellence, Michelob built an ad campaign around 'After Midnight' in 1987, using a new version released with Clapton's 'Crossroads' box the following year. Built around a slightly nastier electric guitar riff and some cool synth stabs, the re-recorded 'Midnight' scored again, rising all the way up to the Top Five of Billboard's Mainstream Rock chart.
Aside from the financial rewards it's brought Clapton and Cale, the song also started a friendship between the two blues aficionados -- one cemented in the studio in 2006, when the duo released a collaborative album, 'The Road to Escondido.' And best of all, you don't need to wait until after midnight to hear it, because we've embedded not one, not two, but three versions of the song below. Scroll down, hit play, turn up the volume...and let the weekend start now.
Watch Eric Clapton perform 'After Midnight' (1970 version)
Watch Eric Clapton perform 'After Midnight' (1988 version)
Watch J.J. Cale perform 'After Midnight' in 1971