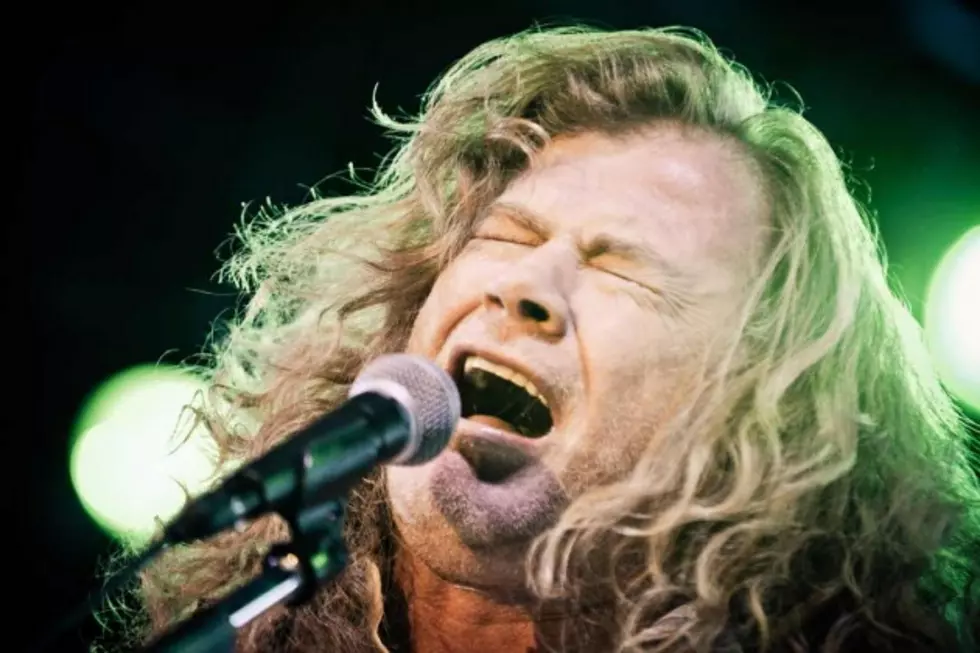 Dave Mustaine's Mother-in-Law Has Been Missing Since Saturday
Ben Garvin, Getty Images
Dave Mustaine's mother-in-law has been missing since Saturday, and the Megadeth frontman has flown to California to help find her.
Seventy-five-year-old Sally Estabrook, who has Alzheimer's, walked away from an RV park in San Diego when her husband was taking a shower. He called the police to report her missing around 5PM, according to the Times of San Diego.
Yesterday, authorities followed up on a sighting of an older woman, but the search was called off for the night. More than 50 volunteers are looking around the six-mile campground for Estabrook.
Mustaine, who flew in from Tennessee, tweeted his thanks to the American Red Cross and to the local shops that have been helping out the search party.
"As you can imagine, [my family is] pretty distraught," Mustaine told KFMB. "My wife, she's very, very upset. I think with her having Alzheimer's, it complicates it so much. I'm just asking anybody that may have been out here for the Apple Festival, anybody saw anything, just please call 911."
According to authorities, Estabrook is white, approximately five-feet-four-inches and weighs 145 pounds. She has shoulder-length blond hair, and may be wearing a teal top with white capri pants. Officials say she's "not very communicative but may respond to her name."
More From Ultimate Classic Rock