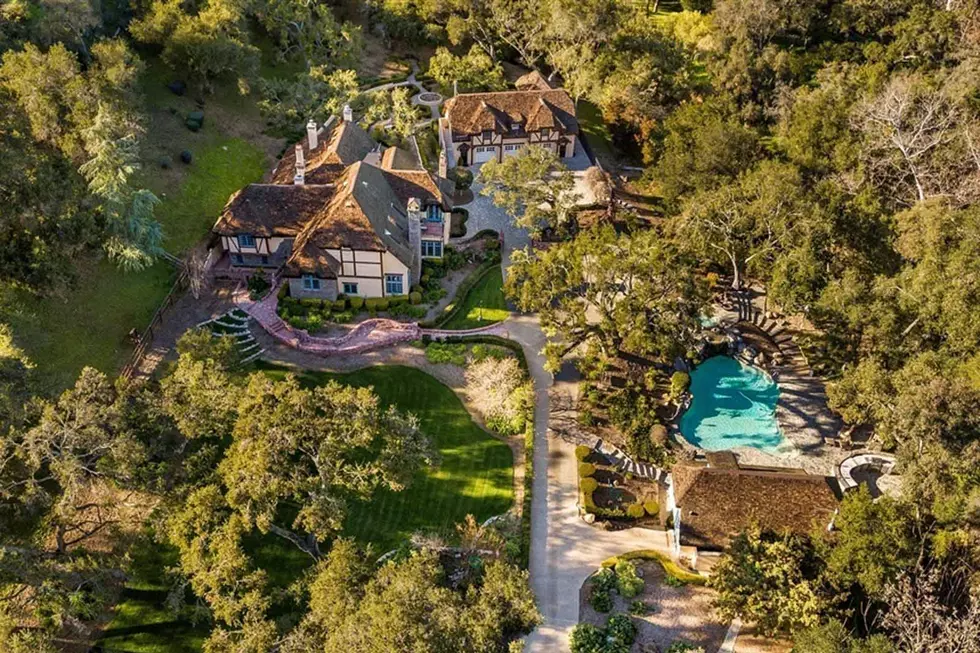 Dave Mustaine Sells 'Premier' Estate for $2 Million
Murphy Realty
After three-and-a-half years of trying, Dave Mustaine of Megadeth has sold his 10-acre estate in Fallbrook, Calif. The price was $2 million, but he had originally listed it in October 2015 for $5.375 million.
The sale was revealed by Redfin, while the Los Angeles Times mentions that the property belonged to Mustaine. The listing, which had been held by Kim Murphy of Murphy Realty, called it a "once in lifetime opportunity to own one of the premier estate properties in Southern California," citing its "ancient oak trees, lush landscaping fed by a well, a lake and seasonal stream, as well as a 4 stall barn and pasture area." The land also has an on-site vineyard with 1,100 vines of Merlot, Cabernet Sauvignon and Cabernet Franc grapes.
Inside the 5,345-square-foot main home are four bedrooms, four-and-a-half bathrooms, six fireplaces and a gourmet kitchen. Both a pool house, which he's used as a recording studio, and a guest house, which also has a gym, have their own bedroom and full bathroom.
According to Redfin, Mustaine bought the house, which was built in 1990 in December 2012. The property history shows that he had come close to selling it several times in 2017 and 2018. It was relisted this past January with an asking price of $2.325 million.
"Property like that, it's hidden, it's a bit off the beaten path, and we're not in a hurry to sell it," Mustaine, who now lives in Nashville, said. "We want the right buyer too. We're obviously still quite attached to it. When we got it, it was abandoned, so we've completely restored it from the ground up. I mean, it has a vineyard on it, and that alone is worth the price of admission."
More From Ultimate Classic Rock