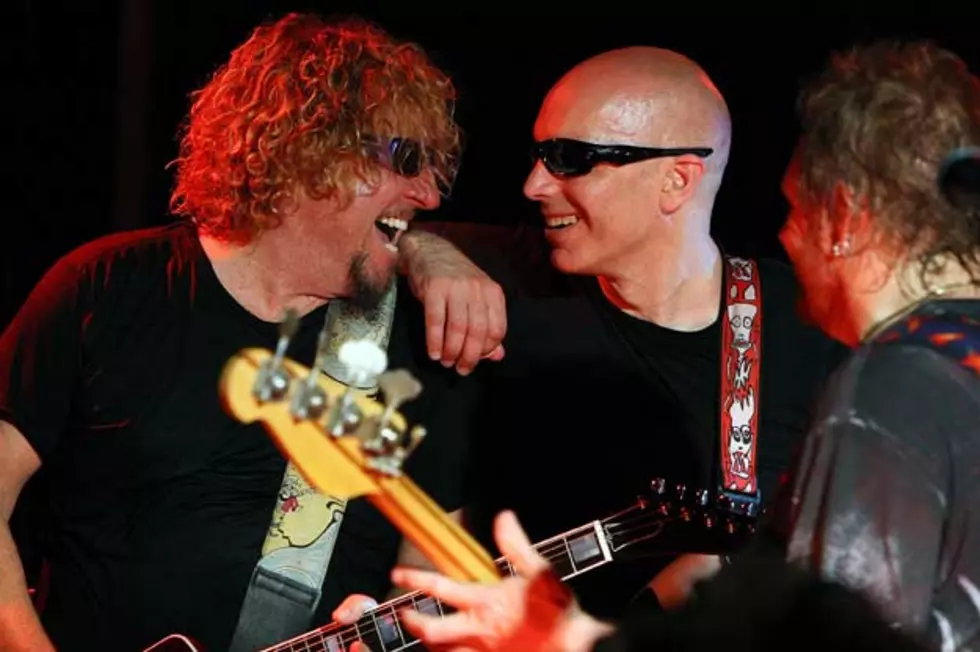 Chickenfoot Live Concert Webcast Date Announced
Sept. 27 is shaping up to be the day of Chickenfoot. Not only will the band release its second album, 'Chickenfoot III,' but it will also offer fans the opportunity to enjoy a special, free, live concert webcast.
Dubbed 'Live Concert Webcast: Chickenfoot Presents 'III,'' the event will kick off at 6PM PT on the button. In addition to performing tracks from the album while situated at TRI Studios in Marin Country, Calif., the 'Foot will also host a 30-minute Q&A sessions with fans. All the activity will take place via the band's official website.
Additionally, fans can submit their burning questions via the site right up to the live webcast. Even better, one lucky fan will also have the chance to sit in as a member of the live, studio audience. News on that promotional opp of a lifetime will be made available via the band's social networking sites shortly.
"These are exciting times," said frontman Sammy Hagar. "When a band can have the technology to allow them to perform in a state-of-the-art setting and take that performance out around the world is amazing! I'm up for that!"
The webcast will be rebroadcast on the band's site the following day, Sept. 28 at 12 Noon PT. So fans will have two chances to enjoy some live, intimate Chickenfoot action. Double the fun indeed!