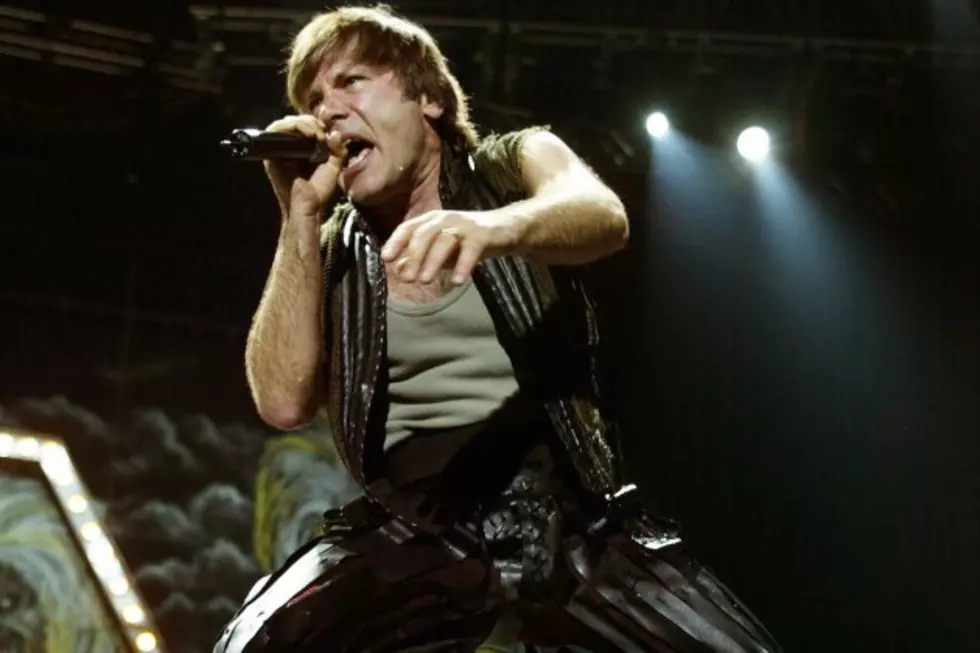 Bruce Dickinson Rebounds From Cancer Treatment, Returns to Favorite Pub
Karl Walter, Getty Images
"Obviously, it's a blow for everyone to hear the news," McBrain told 98.7 The Gater. "The official announcement was made after he finished his treatment, and all of that treatment went exceedingly well. I haven't spoken to Bruce for a couple of weeks, but talking to our manager, he was in amazing spirits, considering the brutality of the radiology. He had three chemo sessions. It's been pretty hard, as you can imagine, but he's apparently doing pretty well."
McBrain also confirmed that Iron Maiden have completed a new album and that tour dates are in the works -- though those plans have been halted during Dickinson's recovery.
"We were all blown away when we heard the news," the drummer said. "But the great thing is that he's in great hands, back home in England. Not only with his family, but his oncologist and all of the people who are working with him. They were all very positive, as Bruce has been, through the whole thing."
In fact, McBrain said Dickinson has already returned to a favorite watering hole -- "although he can't taste his beer," McBrain quipped. "He says, 'At least I know it's a Trooper, because I've got the bottle in me hand.' I said, 'Does it still work?' 'Oh, yeah!' So, just to let everybody know, he's really in great hands -- and he's doing extremely well. We expect him to have a full recovery in the next couple of months."
The 10 Worst Rock and Roll Hall of Fame Snubs
See the Yearbook Photos of Bruce Dickinson and Other Rock Stars