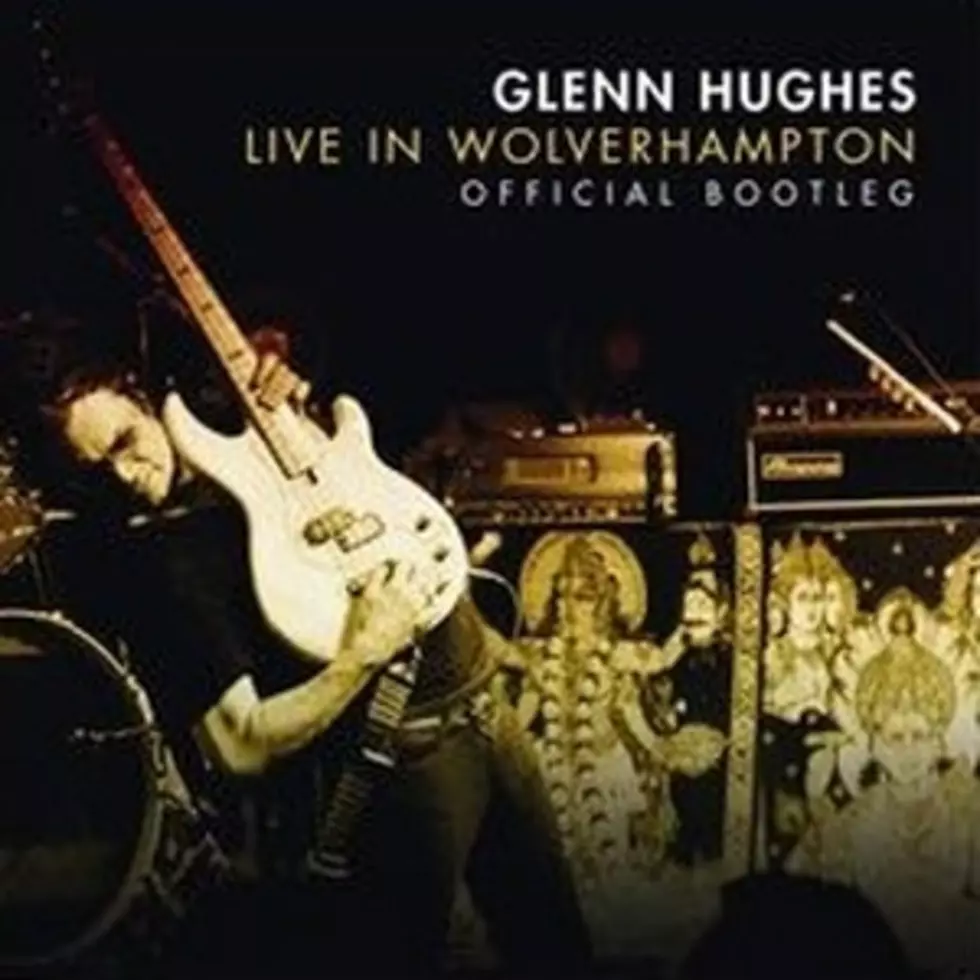 Glenn Hughes Releasing 'Live in Wolverhampton' on Feb. 12
Eagle Rock Entertainment
Black Country Communion vocalist and bassist Glenn Hughes is set to release 'Live in Wolverhampton' as a 2-CD set and as a digital download. Recorded in June of 2009 in his hometown of Bilston, Wolverhampton, the new project is slated to drop on Feb. 12 via earMusic and Armoury Records.
The hometown performance turned into a celebration of Hughes' entire musical history. On the first night, the musician reached back to his stint with Deep Purple for tracks like 'Crave,' 'Muscle & Blood,' 'Don't Let Me Bleed' and 'Mistreated.'
The second night in Bilston was very special for Hughes, who billed the show that evening as 'You Are The Music: An Evening Of Trapeze,' going back to his pre-Purple band Trapeze for songs including 'Touch My Life,' 'Black Cloud,' 'Coast To Coast' and 'You Are the Music.' The music that night resonated especially strongly for Hughes, as former Trapeze guitarist Mel Galley had just passed away. The once-in-a-lifetime performance served not only as a treat for Hughes' hometown fans, but as a testament to the music he and Galley had made together.
Track Listing for Glenn Hughes, 'Live in Wolverhampton'
1. 'Muscle & Blood'
2. 'You Got Soul'
3. 'Love Communion'
4. 'Don't Let Me Bleed'
5. 'What's Going On Here'
6. 'Mistreated'
7. 'Crave'
8. 'Hold Out Your Life'
Disc 2
1. 'Way Back to the Bone'
2. 'Touch My Life'
3. 'Jury'
4. 'Coast to Coast'
5. 'Seafull'
6. 'Good Love'
7. 'Your Love Is Alright'
8. 'Medusa'
9. 'You Are the Music'
10. 'Black Cloud'