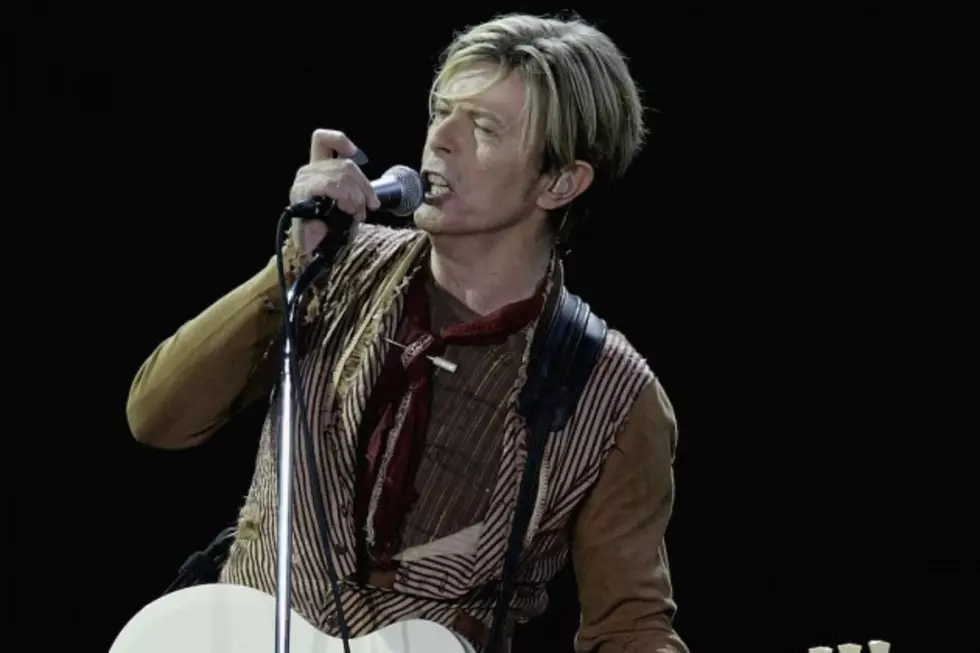 David Bowie Is Writing New Music for Stage Adaptation of 'Man Who Fell to Earth'
Alex Livesey, Getty Images
David Bowie is set to take part in a new off-Broadway play adaptation of his 1976 sci-fi film The Man Who Fell to Earth. Bowie will reportedly contribute new music to the play, which will be presented by the New York Theater Workshop.
Their script again focuses on Bowie's main character from the Walter Tevis movie, which followed an alien's journey to Earth in search of water for his home planet. Bowie isn't scheduled to appear onstage, but he is reportedly writing with Tony Award-winner Enda Walsh for the Ivo van Hove-directed play, which is titled Lazarus.
The project – which combines elements of both narrative and song-based theater – has been in secret development for some years, New York Theater Workshop artistic director James C. Nicola told The New York Times that "it's going to be a play with characters and songs. I'm calling it music theater, but I don't really know what it's going to be like, I just have incredible trust in their creative vision. I'm really excited about it. These are three very different sensibilities to be colliding."
Lazarus will open later this year. Hove earlier adapted some of Bowie's music for a production of Angels in America at the Brooklyn Academy of Music. Bowie memorably starred in The Elephant Man on Broadway in the early '80s.
See David Bowie and Other Rockers in the Top 100 Albums of the '70s
David Bowie's Spouse in One of Rock's Hottest Wives
More From Ultimate Classic Rock