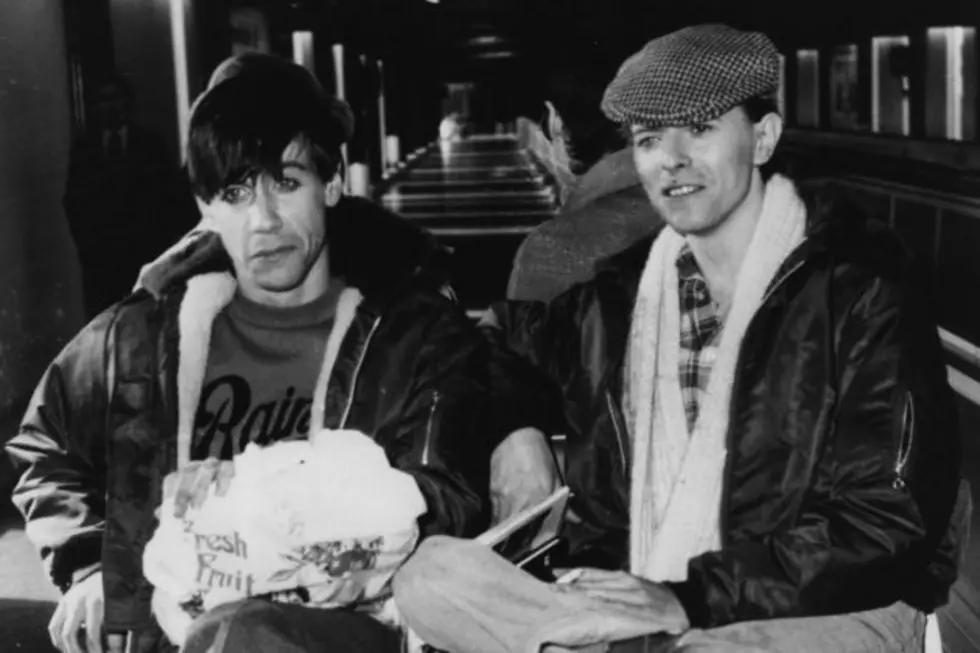 David Bowie, Iggy Pop Collaboration to Be Subject of Movie
Evening Standard, Getty Images
The creative and personal relationship between David Bowie and Iggy Pop will form the basis of 'Lust for Life.' The film will soon be shopped to international buyers at the European Film Market.
The Hollywood Reporter notes that 'Lust for Life' takes place in the mid-70s, when the duo moved to West Berlin to refocus their creative mindsets after years of drug abuse. The collaboration resulted in three albums in 1977, Pop's 'The Idiot' and 'Lust for Life' and Bowie's 'Low.' This was the beginning of Bowie's 'Berlin Trilogy,' which over the next two years resulted in 'Heroes' and 'Lodger'
Gabriel Range, one of the producers, will direct the film. The screenplay was written by Robin French, who used several biographies of both Bowie and Pop as his source material.
"[Lust for Life] is not a traditional rock biopic, for no one dies at the end," co-producer Egoli Tossell said in a statement. He also noted that the city of West Berlin, which has long been a hub of creative and political activity, will serve as a chartacter in the film.
Bowie's years in Berlin are referenced in his new single, 'Where Are We Now?' In March, he will release 'The Next Day,' his first new album since 2003's 'Reality.'
More From Ultimate Classic Rock