Top 20 Classic Rock Songs of 2016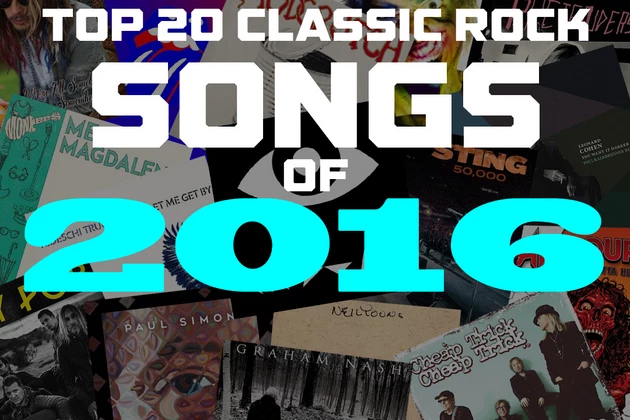 In a singles-focused period for the music industry, our list of Top 20 Classic Rock Songs of 2016 shows how stars who rose to fame in a different era can still hold their own. Artists like David Bowie, the Rolling Stones, Paul Simon and Graham Nash helped define the days when albums were king, yet they still have the ability, all these decades later, to condense it all down into a individual moment of brilliance that leaps from our speakers.
Most of these songs – even those by relative newcomers like the Tedeschi Trucks Band and Airbourne – didn't exactly race up the singles charts, but that's more an indictment of the current industry climate than a knock on the work. We suspect the Top 20 Classic Rock Songs of 2016 will hang around a lot longer anyway.
Best of Ultimate Classic Rock