Top 10 Wings Songs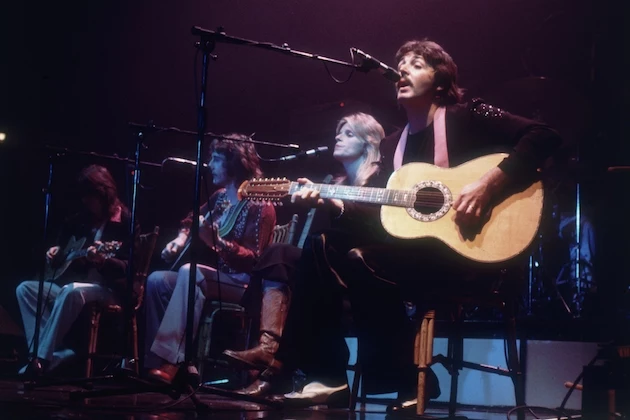 Wings is perhaps the most misunderstood group of the '70s, victim to the legend of Paul McCartney's previous band, to their own ever-changing lineups, to their propensity to issue huge-selling ballads from albums that often featured gritter, far more interesting fare.
"I knew it was impossible," McCartney once said. "Come on: It's the impossibility of the universe to follow the Beatles, as all bands ever since have found — even bands who have almost been successful at it."
Even as Wings went through four drummers and three lead guitarists, the group had a chart run between 1971-80 that compares very favorably with what the Beatles did in the '60s. McCartney, along with his wife Linda McCartney and Moody Blues alum Denny Laine as musical companions, would notch an amazing 14 Top 10 singles in America — while releasing five consecutive U.S. No. 1 albums. Included were six chart-topping songs, and that's to say nothing of the typically overlooked deep cuts and also-ran singles. By 1980, Wings had 11 Grammy nominations, same as the Beatles. The group officially split a year later, and with Linda's death on April 17, 1998, all hopes for a reunion were apparently put to rest.
Despite all of that, Wings still unfairly suffers in the considerable shadow of the Beatles. It's time to leave behind those comparisons, as consistent as they were unfair, and celebrate Wings for what it was: One of the decade's very good bands. Don't believe it? We dug deep to compile this Top 10 Wings Songs…
Best of Ultimate Classic Rock