Sammy Hagar vs. David Lee Roth – Nastiest Rock Feuds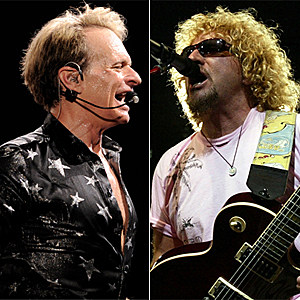 Now, violence is wrong, but… isn't there a little part of you that wants to see former boxer Sammy Hagar square off against the man he replaced in Van Halen, martial arts enthusiast David Lee Roth?
The witty Roth often had the upper hand in their mid-'80s verbal sparring, comparing the Red Rocker to the second Darrin on 'Bewitched' and vowing that unlike Hagar, he'd never have to sing one of the other's songs in concert — oops! However, Hagar came on strong in the late rounds, repeatedly daring a non-responsive Roth to duel with him on stage during their 2002 co-headlining tour and gleefully blasting the newly reunited Roth-fronted Van Halen seemingly every chance he gets in recent interviews.
Best of Ultimate Classic Rock