Ritchie Blackmore Claims He's Being Barred From Deep Purple's Rock Hall Induction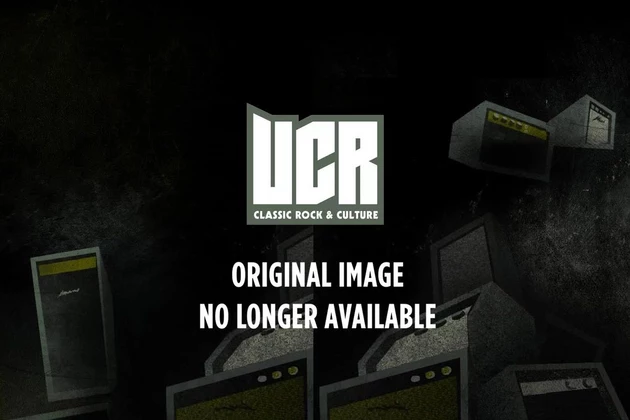 It sounds like Deep Purple's long-awaited induction into the Rock and Roll Hall of Fame will pass without an appearance from former guitarist Ritchie Blackmore — a disappointing development that Blackmore insists isn't his doing.
According to a recent post published on his Facebook page, Blackmore is being barred from attending the ceremony by his former bandmates — or at least their manager, Bruce Payne. "Ritchie was honored by the offer of induction," reads the update. "He was discussing the possibility of attending, until we received correspondence from the President of the Rock Hall of Fame, who said that Bruce Payne, management for the current Deep Purple Touring Band, had said 'No……….!!!!!' Therefore, Ritchie will not be attending the ceremony. He sincerely thanks all the fans that voted for him for their support."
Blackmore and Payne share a long history that stretches back to Payne's days managing Rainbow, but their relationship has been colored by animosity since Blackmore's (presumably final) departure from the lineup in 1993. He's since sued Payne for access to financial records and claimed he was being deprived of royalty income, leading the band at one point to blur out his face on official merchandise.
The bad blood between Blackmore and other members of Deep Purple has long been common knowledge, but in an interview late last year, drummer Ian Paice sounded a non-committal note when asked about the prospect of the former guitarist's Rock Hall attendance. "He can confuse you sometimes. You think he'll do one thing and he'll do the other. I wouldn't put money either way on that one," he said. "It depends how it's presented and what everybody's individual feelings are. But precedence must now go to the guys that are still working the name and keeping it alive. Their choice is final."
Rock and Roll Hall of Fame President and CEO Joel Peresman told Rolling Stone that he contacted the band's manager, who told him that "they were unwilling to perform with Ritchie. We've had many situations like this in the past and many times these things get worked out for one night, and then they go back to their neutral corners the next day."
Peresman added, "I don't know how that impacts his ability to play even if he did come, but there is no way he is banned from the ceremony. That notion we would ever do that is patently untrue. We've never banned any inductee. He is invited to come enjoy the evening and accept the award."
Rolling Stone also notes that former members David Coverdale and Glenn Hughes plan to attend the ceremony but won't perform with the band, which will play onstage in its current lineup. "We can't wrestle people to the ground and hold them down and make them perform together," Peresman said. "If they want to and they can sort it out, terrific. If they can't, we can't make them."
Deep Purple Albums Ranked Worst to Best
Best of Ultimate Classic Rock