Ritchie Blackmore Says He Would Play a 'Single Show' With Deep Purple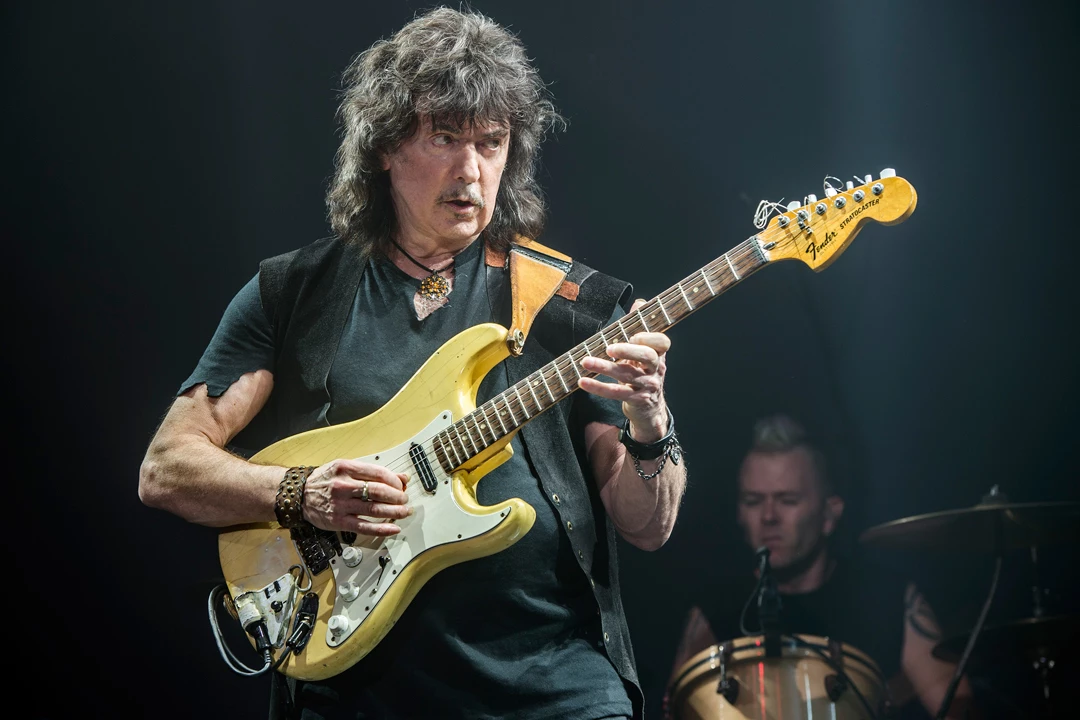 Ritchie Blackmore said he'd be prepared to play a "single show" with his former colleagues in Deep Purple, mainly for nostalgia reasons – although he doesn't believe the performance will ever take place.
The guitarist quit the band he'd co-founded during a tour in 1993, forcing them to bring in Joe Satriani before they hired Steve Morse on a permanent basis a year later. The possibility of Blackmore appearing alongside his ex-bandmates was raised last year ahead of the band's induction into the Rock and Roll Hall of Fame. But Deep Purple decided that only the current lineup should perform at the ceremony, and Blackmore did not attend, claiming the band's manager had prevented him.
Earlier this year, he said he "bears no malice" over previous disagreements with the group, and that he'd consider reuniting. In a new interview, Blackmore told RocknRoll Reporter, "I think if they were interested, and our dates would not collide, I would be, for a single show, because of the old times. But I don't believe Deep Purple are interested in it. They have their niche. We are friends. I have been doing my music for 20 years, they've been doing it for 20 years. It's probably not likely."
Blackmore noted that "management – and I'm not talking about my own – would not like it, even if we were only interested in a single show. Their management would not allow it, I'm sure."
The guitarist also discussed balancing the reactivated Rainbow lineup with the career of his Renaissance-themed Blackmore's Night. "Blackmore's Night is a priority," he noted. "But we will probably play some songs with Rainbow and have a lot of fun. Playing the music of Blackmore's Night is a bigger challenge. There are a lot of bands in the style of Rainbow."
Masterpieces: The Very Best Albums From More Than 100 Classic Rock Acts
Best of Ultimate Classic Rock