Top 10 Post-Steve Perry Journey Songs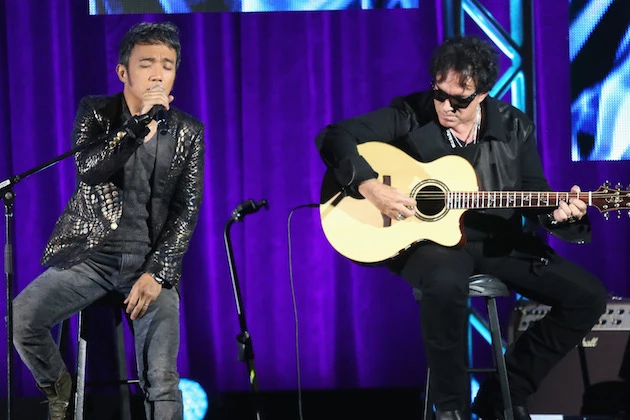 For fans of this band at its radio-ready zenith, there simply can be no Journey without Steve Perry. Yet the truth of the matter is, it was started without him — and it's continued on the same way since his departure in 1998.
In fact, Perry has officially been gone longer than he ever was actually in Journey, a stint that began in 1977. Of course the decade that followed his arrival would see the group reign supreme on the charts, permanently lodging his presence in most music fans' mind's eye when they think of Journey.
But what of the time since his too-early retirement from music? Journey saw two frontmen come and go — Steve Augeri (1998–2006) and Jeff Scott Soto (2006-07) — before settling in with current singer Arnel Pineda, a partnership that finally got the group back on track with Billboard.
Here's a list of the Top 10 Post-Steve Perry Journey songs for those who never made it past his last gasps with the Neal Schon-led group on 1987's 'Raised on Radio' and 1996's 'Trial by Fire.'
Best of Ultimate Classic Rock