Pete Ham of Badfinger – Rockers Who Died at Age 27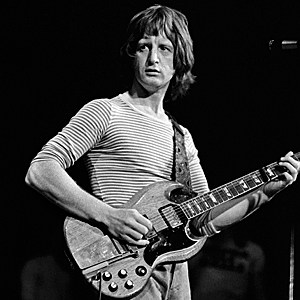 On April 24, 1975, just three days shy of his 28th birthday, Badfinger singer and guitarist Pete Ham killed himself, reportedly because he was despondent over his poor financial situation and an ongoing battle with the band's manager, Stan Polley.
According to Rolling Stone, Ham left a note near his body declaring, "Stan Polley is a soulless bastard. I will take him with me." His bandmates said the manager had withheld financial information from them. Despite writing several of the band's hit singles, including "Day After Day" and "No Matter What," Ham apparently found himself broke and concerned as to how to help support his about-to-be born child, which apparently led to his tragic decision.
Best of Ultimate Classic Rock