Top 10 Elvis Costello Songs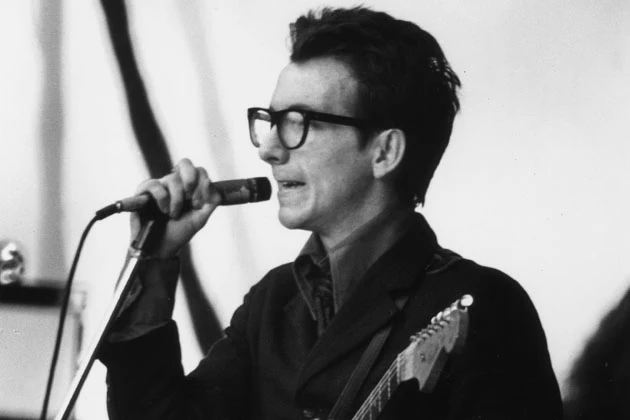 Since bursting onto the scene in 1977, Elvis Costello has constantly refused to be pigeonholed. Originally lumped in as part of the punk and New Wave movements due to his short, angry songs, he quickly took a series of musical detours, occasionally circling back before trying something else new. Combining his musical curiosity with a work rate that would fell most speed freaks, Costello has been fortunate enough to collaborate with seemingly whomever he was listening to in a given week. In addition to Paul McCartney and Burt Bacharach, he's recorded projects with, among others, the Brodsky Quartet, Allen Toussaint and more than a handful of country and jazz legends. This diversity has continued with 2013's 'Wise Up Ghost,' recorded with the hip-hop group the Roots.
Still, the bulk of the entries on our list of the Top 10 Elvis Costello Songs come during the years (1978-86) when he was backed by the Attractions. We've also forsaken some of his best-known songs in favor of some album cuts to give plenty of jumping-off points for you to investigate the rest of his immense catalog.
Best of Ultimate Classic Rock