Eagles' Don Henley Sues Company For Unauthorized Use Of Name In Ad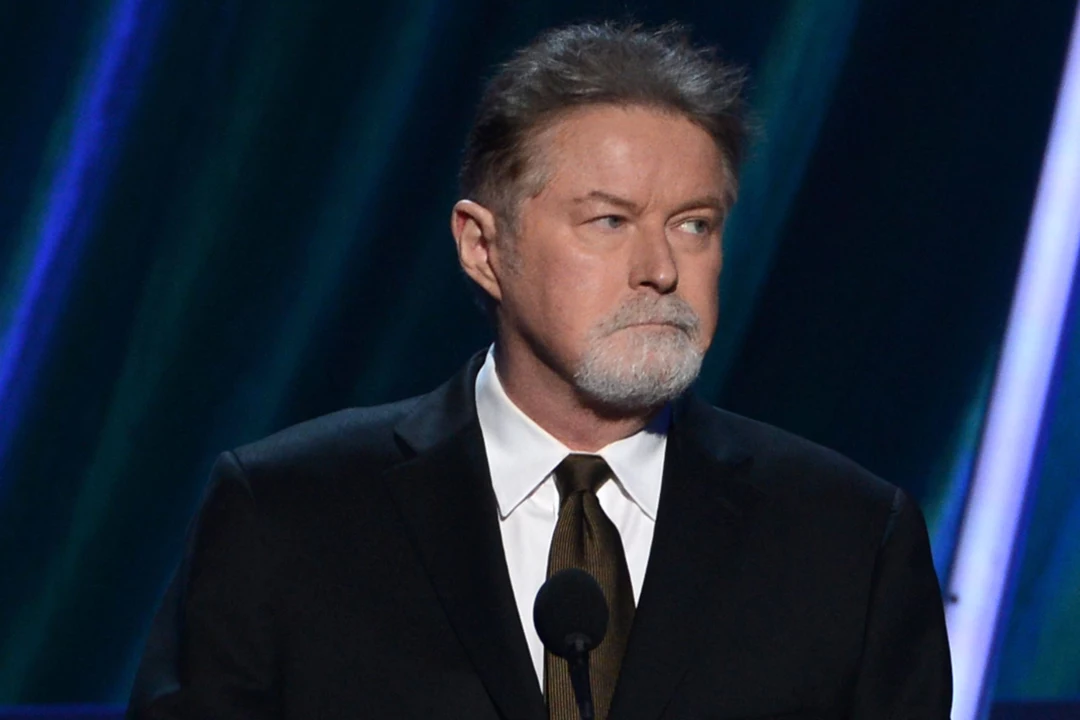 Once again, Don Henley is embroiled in a legal row over trademark infringement. The Eagles singer/drummer has filed suit in a California district court against the Duluth Trading Company over an ad that uses wordplay to seemingly invoke both his name and one of his band's biggest hits.
According to the Hollywood Reporter, the clothing company recently sent out an e-mail advertising its line of Henley shirts with copy that reads, "Don a Henley and Take It Easy." Henley is claiming that the ad trades on the song's name and his own, both of which are registered trademarks and were used without permission, and can be interpreted as an endorsement of the shirts. 'Take It Easy' was written by Glenn Frey and Jackson Browne.
"This kind of thing happens with some degree of frequency and the members of the Eagles always defend their rights, often at great expense," Henley's spokesperson said. "One would think that the people in charge of marketing for these corporations would have learned by now that U.S. law forbids trading on the name of a celebrity without permission from that celebrity."
The suit, which contains a picture of the ad and can be found here, says that Henley is seeking "damages, including attorneys' fees, he has sustain and will sustain, and any gains, profits, and advantages obtained by Duluth Trading Company as a result of its infringement as alleged above. At present, the amount of such damages, gains, profits and advantages cannot fully be ascertained by Mr. Henley."
ABC News Radio says that Duluth Trading Company has issued a statement acknowledging the existence of the suit and that their "policy is to not comment on the specifics regarding matters of litigation."
Best of Ultimate Classic Rock