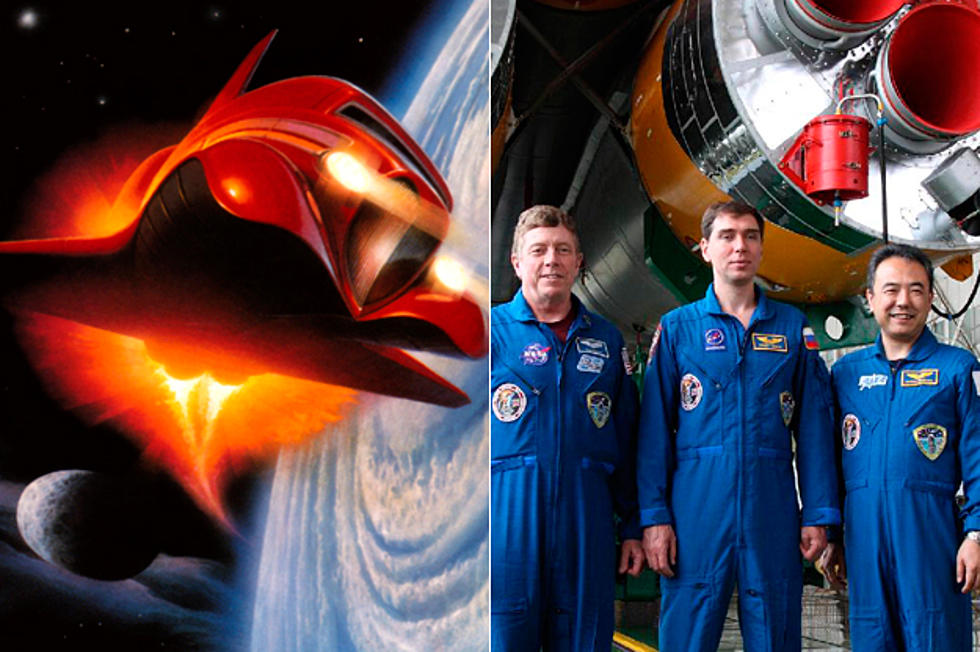 ZZ Top Premiere New Song 'Flyin' High' on Russian Spacecraft
A crew aboard the Russian spacecraft Soyuz TMA-02M earlier this week was treated to a sneak preview of ZZ Top's new song 'Flyin' High' off their upcoming, as-yet-untitled album.
The song was presented moments before blastoff by American NASA astronaut Mike Fossum, who, along with Russian cosmonaut Sergei Volkov and Japan Aerospace Exploration worker Satoshi Furukawa, was on his way to the International Space Station.
Prior to the mission, Fossum, a Texas native who has a friendship with the members of ZZ Top, heard about the new song with the astronaut-friendly title -- the chorus of the tune is "Flyin' high / I'm gonna touch the sky." Video of Fossum in the spacecraft with the song playing can be seen below.
Fossum previously played ZZ Top's 1983 fan favorite  'Got Me Under Pressure' while on a mission with the Space Shuttle Discovery in 2008.
Meanwhile, this past weekend, U2 treated fans at their Seattle show to a video clip of Space Shuttle Endeavour Commander Mark Kelly paying tribute to his wife, Gabrielle Giffords, and introducing the song 'Beautiful Day' from the International Space Station.
Watch Astronaut Mike Fossum Play ZZ Top's 'Flyin' High' Aboard the Soyuz Spacecraft
More From Ultimate Classic Rock