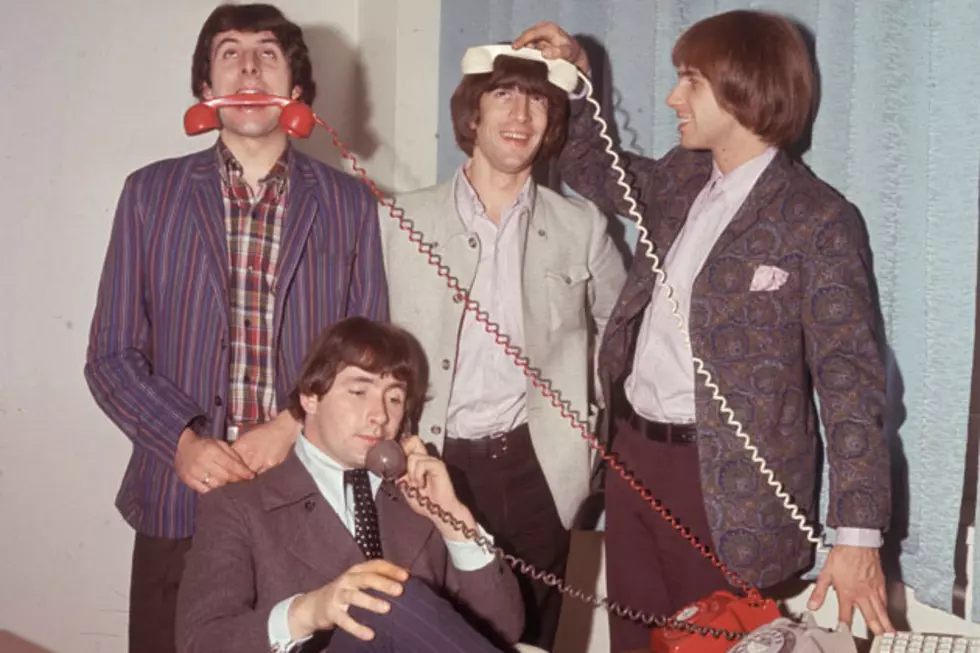 Troggs Singer Reg Presley Dead At Age 71
Reg Presley (seated) -- Hulton Archive, Getty Images
Reg Presley, lead singer for the Troggs, has passed away after losing a battle with lung cancer. Presely, 71, died at home today (Feb. 4) in Andover, England.
"He passed away peacefully at home," his daughter Karen told W.E.N.N., "myself, my brother and our mother were with him. We're absolutely heartbroken." Presley was diagnosed with cancer in early 2012, and had announced his retirement from the music business almost a year ago to the day, letting the world know via the Troggs website. "I've had to call time on The Troggs and retire. I would like to take this opportunity to thank you all for the cards and calls and for your love, loyalty and support over the years" he wrote.
Presley was born Reginald Maurice Ball on June 12, 1941 and like countless from that generation, found a home in the world of rock and roll music. The Troggs formed in 1964, but first caught the public's attention in 1966 with their second single. With Presley's nasally snarl leading the way, 'Wild Thing' became a No. 1 hit for the band in the summer of 1966, and would forever cement their place in rock and roll history.  From that point on, the Troggs released an incredible string of singles including 'With A Girl Like You,'  'I Can't Control Myself,' and 'Love Is All Around.'
Their style was crude and raw, but always with a catchy melody at its core. They were much more than a one trick pony too, with styles ranging from the garage punk blast of 'Wild Thing,' to the bubblegum sounds of 'Hip Hip Hooray,' and the hard rock of 'Come Now.' The Troggs tried their hand at it all, and more often than not, succeeded.
They scored another Top 10 hit in 1967 with the pretty pop of 'Love Is All Around' while that same year, their signature song got a revamping by none other than Jimi Hendrix during his legendary performance at Monterey. Though never again reaching the heights of 'Wild Thing,' the band never stopped performing, carrying on in one form or another until Presley's retirement.
Watch The Troggs Perform 'With A Girl Like You'
Watch The Troggs Perform 'Love Is All Around'
Hear the Troggs Perform 'Wild Thing'
More From Ultimate Classic Rock