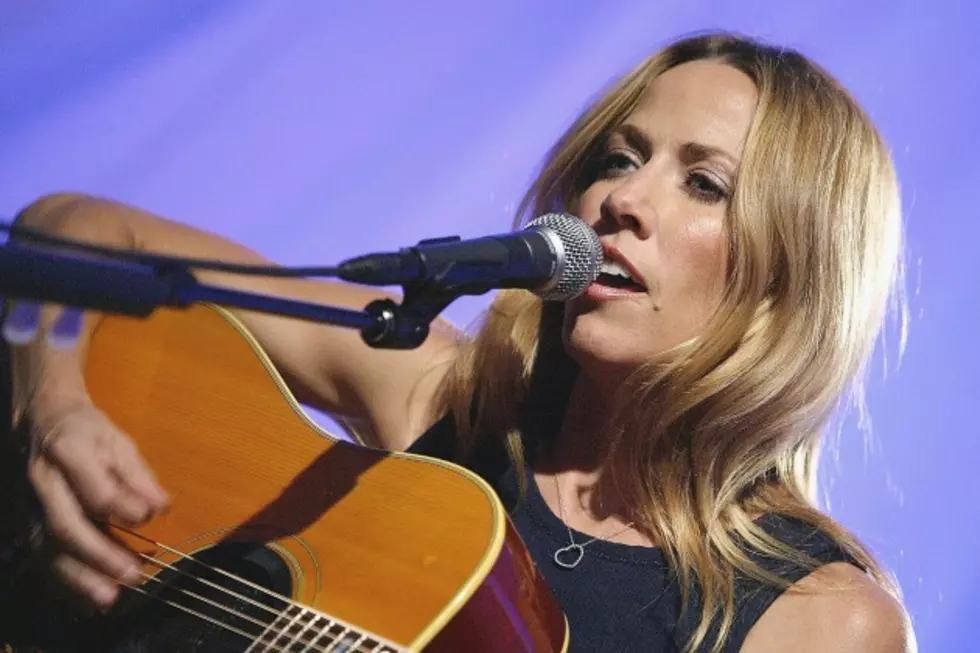 Sheryl Crow, 'Sweet Child O' Mine' – Terrible Classic Rock Covers
Frazer Harrison, Getty Images
Sheryl Crow didn't get where she is by being anybody's fool, so you'd think that when the producers of Adam Sandler's 'Big Daddy' came calling for a soundtrack song, she'd have had the good sense to do anything but cover Guns N' Roses' 'Sweet Child O' Mine.'
You would have lost that bet, of course, but you still would have been a winner compared to Crow. Faced with the problem of putting her own spin on a song that rests on one of the most instantly recognizable guitar riffs of the past 25 years, she pulled the musical equivalent of a 4th-and-25 punt, opting to record 'Sweet Child O' Mine' as a snoozy ballad that not only lacks Slash's signature lead, but also any real reason to exist.
A talented vocalist and savvy businessperson, Crow has rarely been less than competent as a recording artist, and it has to be said that there aren't any bum notes or truly embarrassing missteps in her version of 'Sweet Child O' Mine' -- but that's largely because there's so little of anything here. Recorded for one of Sandler's more saccharine comedies, the cover reflects the maudlin nature of the movie's closing moments, recasting a trashy-but-tender ballad as a snoozy lullaby.
The original version of the song made Guns N' Roses safe for radio, but it's still powered by the same dangerous current that runs through all the band's early material. In Crow's hands, it's a limp noodle, suitable for spinning while drinking milk or eating cold oatmeal.
Crow has plenty of fans, and her version of 'Sweet Child O' Mine' certainly has its defenders. We should applaud artists for stepping outside their comfort zones, and Crow definitely does that here -- but there's a difference between adding your imprint to another person's song and simply ignoring its essence, and that's what she does. The mere thought that there are people out there who heard her version first is enough to make a classic-rock fan weep.
Listen to Guns N' Roses' 'Sweet Child O' Mine'
More From Ultimate Classic Rock