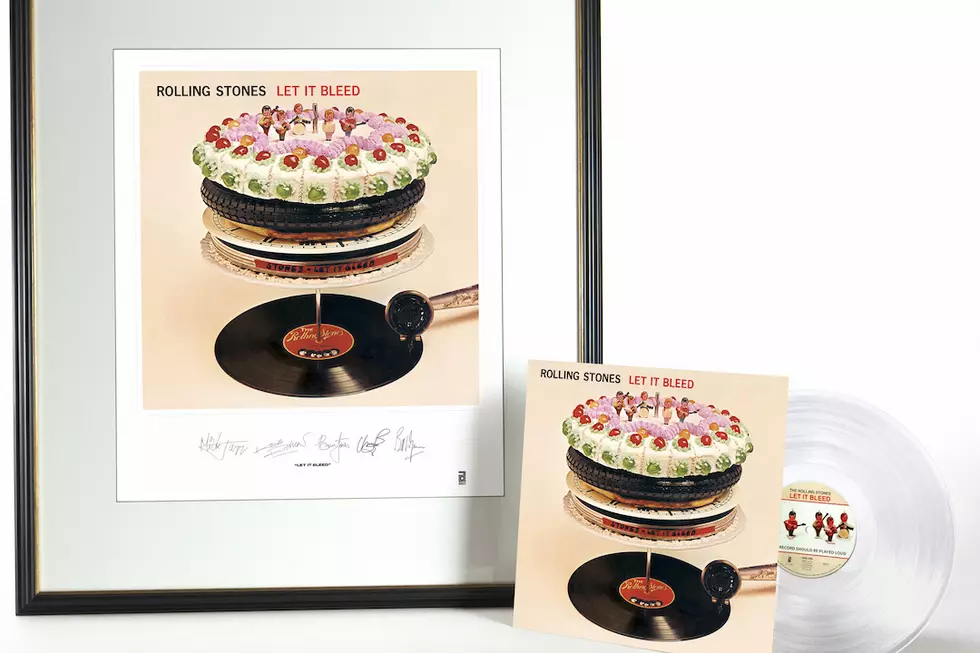 New Rolling Stones Reissues Combine Clear Vinyl, Album Art Lithographs
ABKCO / Time Life
You'll have a chance to experience three classic Rolling Stones in a whole new way this month as part of an inventive art series. 12x5, Let It Bleed and Get Yer YaYa's Out! will be reissued in a package that includes a clear-vinyl edition of the LP and a one-of-a-kind framed lithograph showcasing the album cover.
The Rolling Stones Clear Vinyl and Lithograph Collection, available right now, features hand-numbered, limited-edition lithos, and will arrive matted and with an official certificate of authenticity. "When the print run is made, that's it," said Denny Somach, rock historian and litho producer. "No more are made."
12x5, from 1964, was the Rolling Stones' second album, and features a well-known group photo by David Bailey, who also handled cover duties for 1973's Goats Head Soup. Meanwhile, "people consider [1969's Let It Bleed] the real high point of their work," Somach said. He adds that 1970's Get Yer YaYa's Out! is "probably the best live recording ever made."
Only 2,500 of these museum-quality lithographs will be available at SpotlightGallery.com through a special agreement between ABKCO Records and Time Life. Each is 20"x24," with an album image area of 16"x16." Cost is $199.99, and includes free shipping. Reproductions of signatures by members of the Stones involved with each LP are also featured on the lithos, which Somach said spotlight a lost part of that era of music making.
"Album artwork is becoming extinct," he said. "So, the only way to preserve it – and so many albums were beautifully done – is by doing prints like these of some of the great works of art that used to come on albums."
More From Ultimate Classic Rock