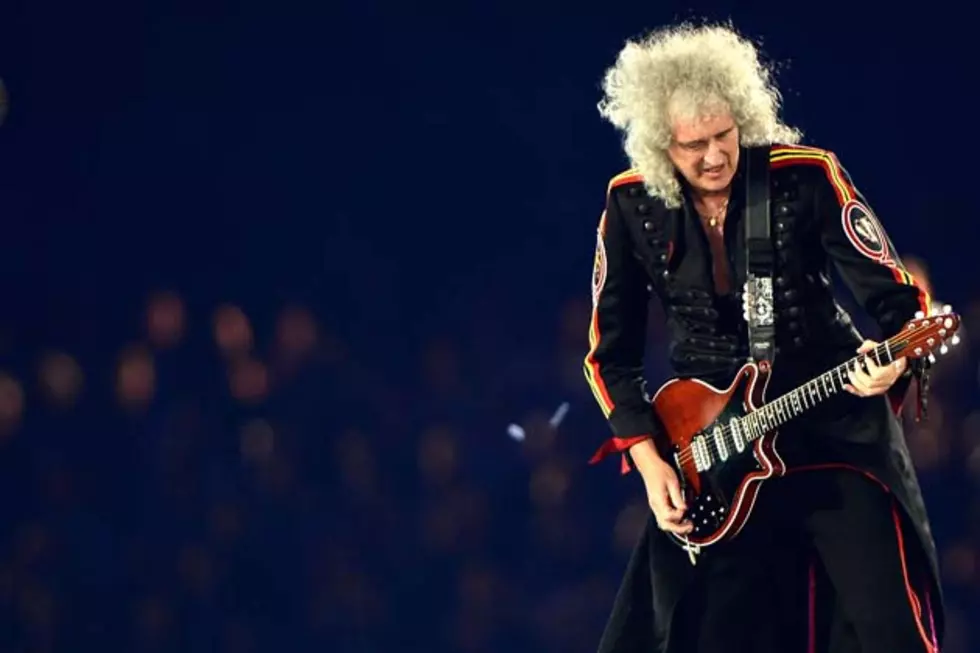 Queen Considering Album of Newly Discovered Recordings
Pascal Le Segretain, Getty Images
It's possible that a new Queen album with vocals by Freddie Mercury could be coming out in the near future. Over the weekend, guitarist Brian May said that the band discovered some new previously unreleased material in its archives.
"We thought we'd exhausted everything that was around and could be worked on," May told iHeartRadio (via Vintage Vinyl News). "But since then a number of things have come to light from various sources that we'd just plain forgotten about, including the stuff with Freddie and Michael Jackson ... Just a couple of weeks ago, we thought, 'Maybe we shouldn't be just working on odd bits and pieces? Maybe we should be heading towards an album?' It just might be."
In 1995, Queen released 'Made in Heaven,' which consisted of the band fleshing out vocal tracks made by Mercury during his illness and newly recorded versions of some of his solo songs. VVN suggests that the new album could be comprised of oft-bootlegged unreleased material, including duets with David Bowie, Rod Stewart, Andy Gibb and Jackson.
May didn't say whether or not bassist John Deacon, who retired in 1997, would be participating in the project. Deacon did not play on 2008's 'The Cosmos Rocks,' which was credited to Queen + Paul Rodgers, with May and Rodgers splitting bass chores.
More From Ultimate Classic Rock