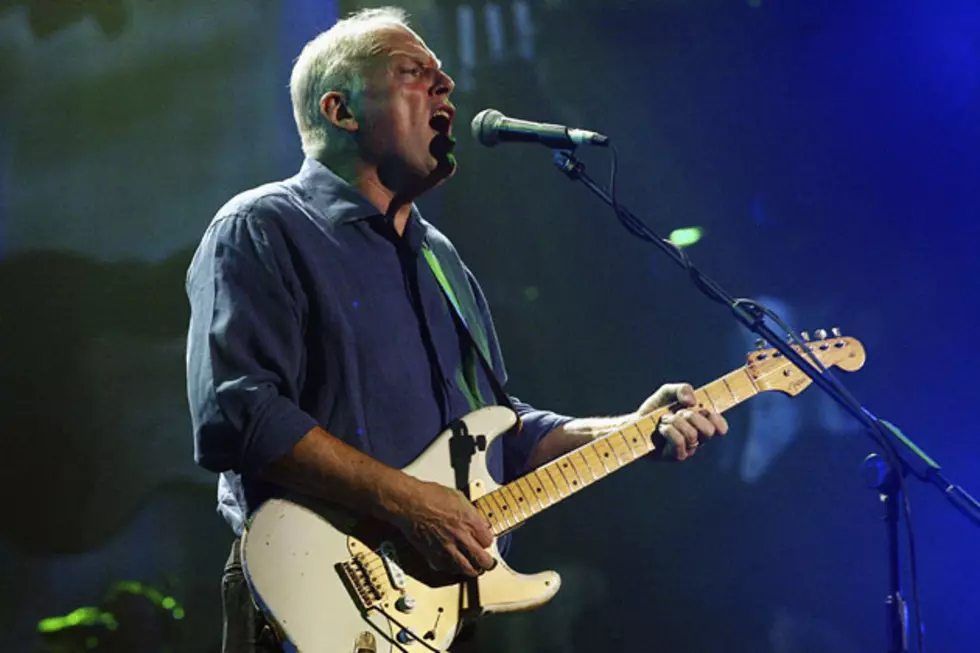 Pink Floyd Reportedly Set to Release New Album This Fall
Jo Hale, Getty Images
It has long been believed that Pink Floyd broke up for good following the tour in support of 1994's 'The Division Bell.' However, earlier today it was declared that they are working on a new album, with a release date scheduled for the fall.
Although there is no official announcement, the news comes via a seemingly reliable source. Polly Samson, who is David Gilmour's wife and who contributed lyrics to 'The Division Bell,' tweeted the following this morning (July 5). "Btw Pink Floyd album out in October is called 'The Endless River.' Based on 1994 sessions is Rick Wright's swansong and very beautiful." Wright died in 2008 at the age of 65 after a bout with cancer. (Note: Samson's Twitter account is unverified.)
In May, Samson put a picture of Gilmour conducting a trio of vocalists -- including longtime Floyd backup singer Durga McBroom-Hudson -- in the studio on her Instagram account. McBroom-Hudson has now re-posted that picture to her Facebook account, and backed up Samson's statement that a new Floyd album is on its way.
At the time, it was assumed the picture came from sessions for Gilmour's upcoming solo album, which also reportedly features contributions from David Crosby and Graham Nash. It is unknown whether or not this is a new project, or if Gilmour has now decided to release the work under the Pink Floyd name. His last album was 2006's 'On An Island.'
More From Ultimate Classic Rock