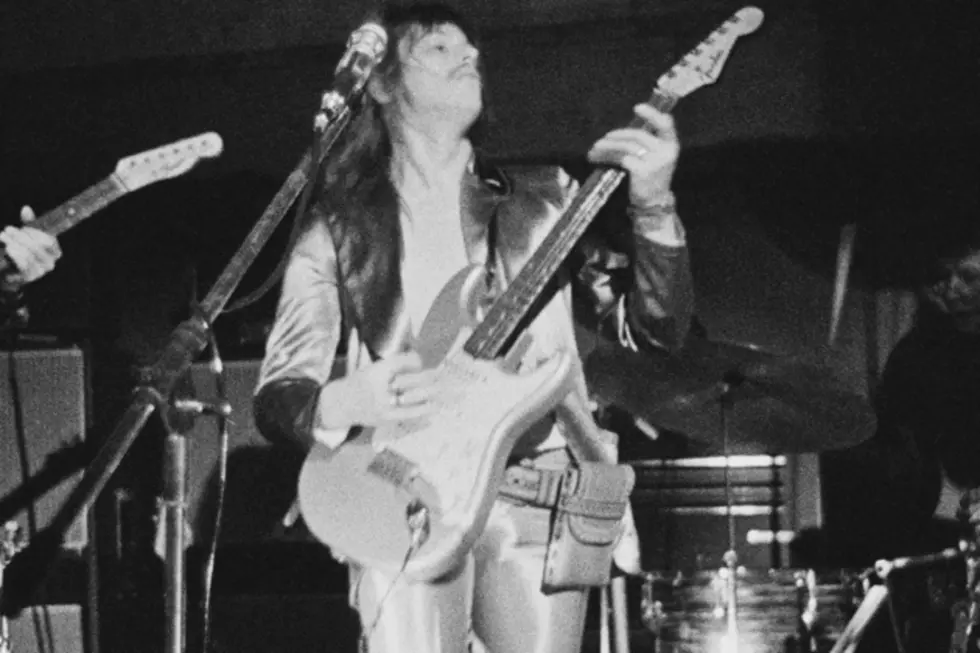 Pete Haycock, Founding Climax Blues Band Guitarist, Dies at 62
Fin Costello, Getty Images
Founding Climax Blues Band guitarist Pete Haycock has died at the age of 62 of an apparent heart attack, according to a post on the group's official website.
The group, formed in 1968, is best known for 1976's 'Couldn't Get it Right' (see below) and the 1981 ballad 'I Love You.' According to Classic Rock magazine, Heycock left the group in 1985, moved to Germany and worked on film scores with noted composer Hans Zimmer.
Earlier this year he formed a group entitled Pete Haycock's Climax Blues Band featuring Robin George. However, Haycock's health issues severely limited the outfit's activities.
The group posted a tribute to Haycock on their official website. It reads in full:
Climax Blues Band are saddened by the news of the death of Peter Haycock on October 30th 2013 in Germany. Peter was a founder member of the band in 1967 and performed with the band through to 1985 and was one of the finest exponents of slide guitar of his time, and a great singer. With Colin Cooper he supplied the integral and fundamental guitar and sax sound that contributed to making the band so popular and remains their keynote sound to this date. We are all shocked and sad and would like to pass on our best wishes and condolences to Peter's family and friends.
Watch the Climax Blues Band Perform 'Couldn't Get it Right'