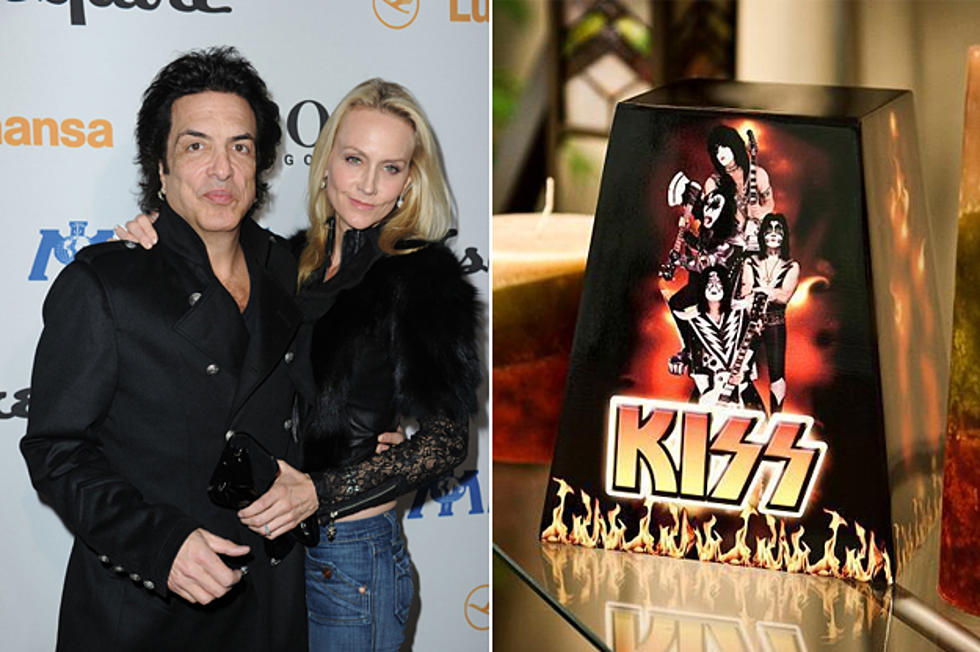 Paul Stanley Welcomes Fourth Child on the Same Day Kiss Announces New Cremation Urns
It's the Kiss circle of life! Only in the world of the merchandise-crazy costumed rockers could we possibly make these two announcements in the same day: Guitarist Paul Stanley's fourth child was just born... and the band announced the availability of new officially-licensed cremation urns.
Let's start with the happy news first. Stanley and his wife Erin are currently getting acquainted with a new daughter, Emily Grace Stanley, who was born on Tuesday in Los Angeles, weighing seven pounds and 10 ounces. Hopefully Paul remembers how much work these little urchins can be – he's 59 years old now, which would make him nearly 80 years old when Emily turns 20.
The band's "Starchild" has got a full house already, with two younger children from his current marriage and a 17 year old son from a prior relationship. It looks like the older son will probably have to stop jamming on guitar with his old man so much and start pitching in on the babysitting soon!
Stanley commented on the new addition in a more subdued, refined manner than he uses in many of his lyrics: "Erin and I are once again blessed with the addition of Emily Grace to our family."
With addition inevitably comes subtraction, so Kiss fans not wanting to be buried in a Kiss Kasket can now purchase their very own cremation urn featuring band images and a flaming Kiss logo, printed on a black metallic finish. Dubbed as the "Monument" model -- not 'Firehouse?' -- the urn is 8 inches tall. So if you think about it, when it's all said and done you'll spend eternity in something shorter than one of Gene Simmons' dragon boots.
Appropriately enough, the urns are being produced by a company called Eternal Image, Inc., who also produce the band's Kaskets. They say that three additional models will be unveiled later this year. They are modestly priced at $650 each, which seems perfectly reasonable, if you're a Kiss fan.
Kiss drummer Eric Singer recently revealed that the band will release a fourth volume in their popular 'Kissology' video series just in time for the Christmas season.