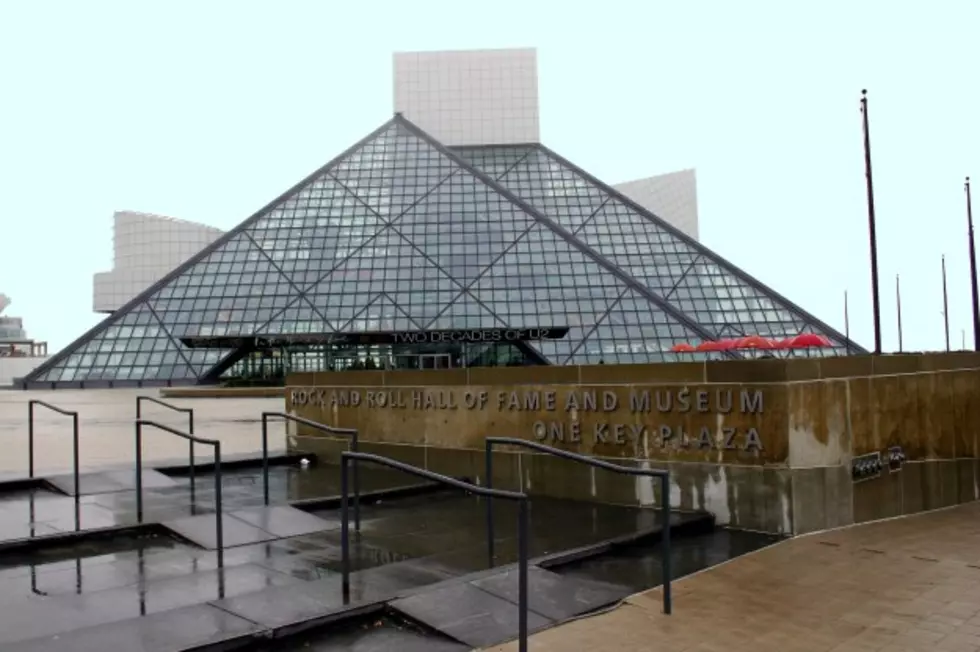 Hurricane Sandy Damages Rock And Roll Hall of Fame
Jason Nelson, Getty Images
We've all been glued to our television sets with great concern as we watch the reports of the devastation caused by Hurricane Sandy. The massive size of the "superstorm" has caused its effects to be felt beyond the East Coast and as far west as Cleveland, where the Rock and Roll Hall of Fame has suffered damage as a result.
According to one local news report, the high winds, with gusts of over 60 mph, caused a couple of pieces of the underside of the building's auditorium to fall off, and another source says that some of the siding on the upper level has been lost.
The Hall of Fame sits on Lake Erie, and is therefore more vulnerable to the wind and rain than inland buildings. There were worries that the storm could affect the Hall's collection, much of which is on its lowest level.
Fortunately, the flood walls did their job. Margaret Thresher, a spokeswoman for the Hall, said the damage is "superficial, not structural." The building will open today (Oct. 30) at 11:00 Eastern, one hour later than usual.
Learn About the Damage to the Rock and Roll Hall of Fame
More From Ultimate Classic Rock