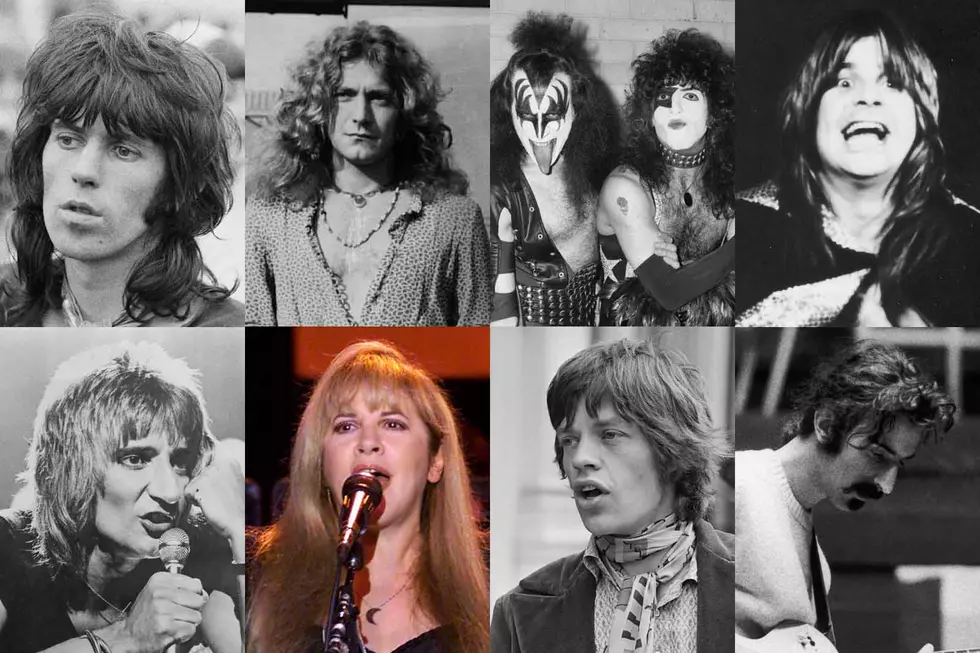 The 10 Most Gruesome Legends in Classic Rock (And if They're Really True)
Getty Images
It's not always easy being famous. Sure, there are perks like money, fame and all the excesses that go along with that. But on the downside, rock stars have to put up with a lot of rumors — some silly, some not-so-silly. Rock music has always been a gossip mill, and some of those stories are just not only absurd, they're downright gruesome. Still, they get repeated until they become the stuff of legend, and we're looking at the 10 Most Gruesome Classic Rock Legends in the gallery below.
Perhaps not surprisingly, many of these have to do with sex and drugs, and that members of the Rolling Stones are featured three times (Keith Richards twice and Mick Jagger once). As a group, Kiss is discussed once, but there's an entry devoted to a rumor surrounding a famously large part of Gene Simmons' body and how it got that way. One of the most famous stories surrounding Ozzy Osbourne gets a mention, as do those about Stevie Nicks, Led Zeppelin, Rod Stewart and Frank Zappa.
We've investigated all 10 of these to see if they're true or false -- in some cases the artist in question has written about it in their autobiography -- and presented the verdict. There's even one story that's been debunked for one singer but true for another -- and here's the kicker: they've toured together! Check them all out below.
More From Ultimate Classic Rock