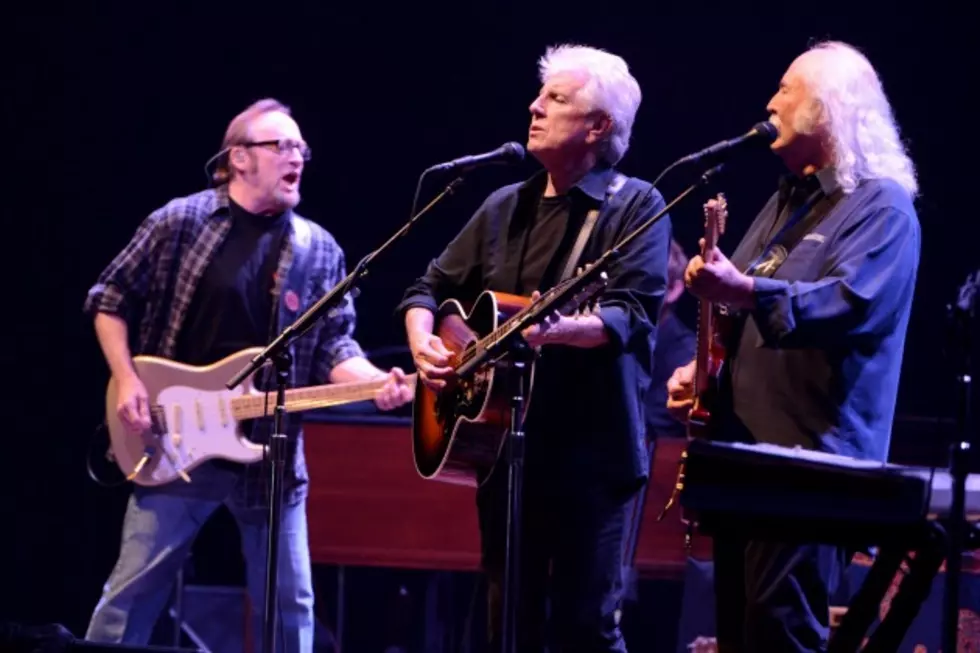 Crosby, Stills and Nash Resume Work on Covers Album
Kevin Winter, Getty Images
When Crosby, Stills and Nash entered the studio with producer Rick Rubin in 2010 to record an album of covers, the ingredients for success all seemed to be there -- but two years later, the project fell apart anyway. Now, says Graham Nash, it's finally back on track.
The problem, Nash tells Billboard, started with an argument between Rubin and David Crosby. "That day it was done," he recalled emphatically. "If Crosby is not into it -- if any of us are not into it -- it ends, ever more so when David doesn't want to do something."
Eventually, Crosby's ire cooled, and the trio have since re-entered the studio to cut new songs, with plans to return after they finish their latest run of tour dates in October. Who will release the final product, however, remains an open question, as their deal with Sony died with the collapse of the Rubin sessions. "We did seven songs and none of them excited us," explained Nash. "Sony owns those seven songs that they have no right to release. We went back to the studio in Santa Monica and started over and we've got five we really like."
Once the project's finally wrapped, it sounds as though a return to the Warner Music fold might be in the cards. Explaining that they've "always been Warner people," Nash pointed out that the new Crosby, Stills, Nash and Young live box, 'CSNY 1974,' is being issued through Warners-affiliated Rhino. As he put it, "They've always been supportive of CSN."
More From Ultimate Classic Rock