Vivian Campbell Bought a $2,000 Wig After Getting His Cancer Diagnosis, and Wore It for 10 Minutes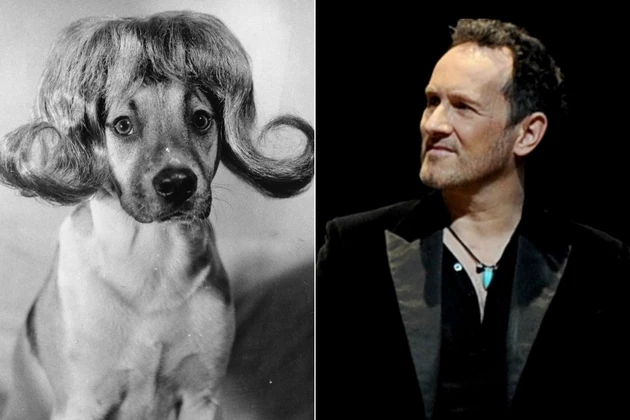 Vivian Campbell's candor and positive energy during his battle against Hodgkin's lymphoma has been inspiring, but as the Def Leppard guitarist admitted in a recent interview, he's had his moments of weakness.
Speaking with Music Life, Campbell recalled how his first worry after getting his diagnosis was for his appearance — which prompted him to plunk down for an expensive hairpiece that ended up gathering dust in the back of a closet.
"I actually ordered a wig, because my first thought was 'I don't want people to know I have this and I am going to do chemo and my hair is going to fall out. There's no way I can go onstage bald,'" said Campbell. "I was afraid, you know, so I spent $2,000 having a custom wig made, and I wore it for 10 minutes and have never worn it since. It's in my closet somewhere, and it's pretty creepy looking."
That brief experience with the wig convinced Campbell that he needed to go public with his diagnosis in order to be true to himself — and he insisted he's never looked back for a moment.
"It was so cathartic for me and it turns out for a lot of other people too, to be able to talk openly about cancer," he added. "I couldn't imagine having to go through all that I did wearing a wig and trying to hide and pretend that I wasn't sick. It seemed so disingenuous. And if you think about it, if you're denying it on a physical appearance level, you are denying it on some other levels too, and that can't be good for your recovery. And honestly, I don't look upon it as one big bad experience. I have learned a lot of very, very important life lessons. It's really made me much more comfortable with who I am."
Def Leppard Albums Ranked Worst to Best
Best of Ultimate Classic Rock