Van Halen, 'Hot for Teacher' – Sexiest Rock Music Videos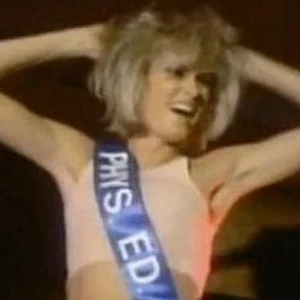 Van Halen were one of the greatest good-time bands in rock music history, and with a consummate entertainer like David Lee Roth as their front man, of course their videos featured lots of sexy girls.
The group were known for their entertaining videos, but 'Hot for Teacher' is the sexiest of them all, featuring 1976 Playboy Playmate of the Year Lillian Muller as a "Phys. Ed." teacher who decides the best way to educate her students — the members of Van Halen as depicted by youthful actors — is with an impromptu desktop striptease. Muller resurfaced last February, still looking ridiculously hot. She can keep us after school any time.
Watch Van Halen's 'Hot for Teacher' Video
Subscribe to Ultimate Classic Rock on
Best of Ultimate Classic Rock